Joe Bass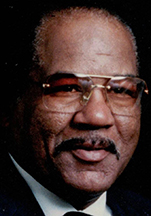 Joe Henry Bass, age 87, of Warrensburg, Missouri, died Monday, May 22, at Lee's Summit Medical Center.
Funeral services will be held at noon on Tuesday, May 30, at Sweeney-Phillips & Holdren Funeral Home in Warrensburg with Reverend Helen Harris officiating. Interment will follow in Knob Noster Cemetery. Pallbearers will be Victor Benton, Rodney Benton, Sydney Benton, and Travis Benton. The family will receive friends from 11 a.m. until service time, Tuesday, at the funeral home.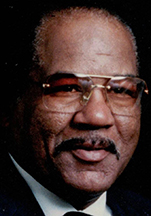 In lieu of flowers, memorial contributions are suggested to the Dialysis Clinic of Warrensburg and can be left in the care of the funeral home.
He was born December 15, 1929, in Knob Noster, the son of L.B. and Geneva Calvert Bass.
Joe started out working for the Pepsi Cola Plant in Sedalia.  He was a member of the Teamsters Union 207 for 28 years. He worked for the Martin City Armour Meat Company for eight years. He drove a school bus and worked as a school monitor until his retirement in 2003. He enjoyed visiting the 63 Street Swap Shop in Kansas City for most of his life.
Joe was a very giving person. He loved his family, he was a good brother, and he will be very missed.
He was baptized at a young age at Mount Moriah Missionary Baptist Church and was a member of Friendship Baptist Church in Kansas City where he sang in the choir.
He is survived by two brothers: Lawrence Bass and wife, Dorothy, of Warrensburg; and Wayne Thomas Bass and wife, Marie, of Odessa; and four sisters: Juanita Benton of Higginsville; Betty L. Benton and husband, Travis, of Higginsville; Mary Steward of Knob Noster; and Sue Winters of Knob Noster. He also leaves two grandchildren.
He was preceded in death by his daughter, Carol Davis, and a brother, Raymond Bass Sr.