Jerry K. Zvacek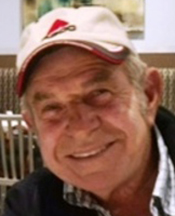 Jerry K. Zvacek, 75, of Holden, Missouri, died Saturday, May 20, at Warrensburg Manor Care Center.
Funeral services are scheduled for 2 p.m. Saturday, May 27, at Williams Funeral Chapel in Holden with the Rev. John McRoy, of Kingsville Baptist Church, officiating.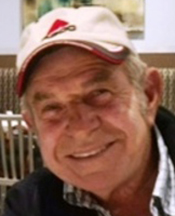 Interment will follow at the Holden Cemetery.
Pallbearers will be Alan Zvacek, Matt Marsh, Dalton Huber, Cameron Martin, Adam Pemberton, Chris Dec, Mike Huber and Buddy Burt.
Honorary pallbearers will be Guy Houx, Mark Cates, Duane Williams, Ralph West, Richard Dent, Lynn Gudde, Roy McConville, Joanie Lerda and Lois Cheatham.
The family will receive friends from 5 to 8 p.m. Friday at the funeral home.
Jerry was born Feb. 5, 1942, in Holden, the son of Oscar Edward Zvacek and Mary Delilah Sechrest Zvacek. He graduated from Holden High School in 1960. He married Mary Jane Shroder on Feb. 19, 1961, in Holden. Jerry worked at Heimans for several years prior to working for Stahl Specialty Company in Kingsville. He eventually left Stahl's to be a butcher at Country Butcher Shop in Oak Grove for nearly 25 years. He married Patricia D. Reardon on May 9, 1992, in Holden. Following his time at Country Butcher Shop in Oak Grove, Jerry worked for Holden R-3 Schools in maintenance, retiring in 2007. Jerry was a very devoted family man. He loved fishing, tending to his cattle, square dancing and also having coffee and visiting with his numerous friends. He was a member of St. Patrick's Catholic Church.
Survivors include his wife, Pat; daughter, Lisa and Joel Pemberton of Holden; two sons, Jerry Wayne and Jill Zvacek of Corder; and Mike and Cheryl Zvacek of Holden; three stepdaughters, Kim and Kerry Martin of Bolivar; Kristi and Doug Craig of Cole Camp; and Sue and Mary Hilsabeck-Huber of Springfield; stepson, Mike Huber of Holden; sister, Shirley and Phil Hayes of Lee's Summit; two brothers, Larry and Nellie Zvacek of Pleasant Hill; and Oscar and Janet Zvacek Jr. of Blue Springs; 17 grandchildren; eight great-grandchildren and several nieces and nephews. He was preceded in death by his parents, and his first wife, Janie.
Memorial contributions are suggested to Crossroads Hospice or Holden Cemetery Association.
Online condolences may be left at www.williamsfuneralchapel.net.