Beverly Joyce McCurdy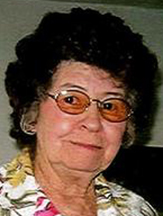 Beverly Joyce McCurdy, 82, of Kingsville, Missouri, died Thursday, April 6, at her home.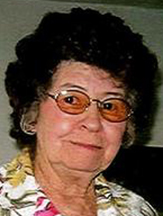 Funeral services are scheduled for 11 a.m. Monday, April 10, at Kingsville Baptist Church with the Rev. Joe Williamson of Crossroads Baptist Outreach officiating. Interment will follow at the Kingsville Cemetery.
Pallbearers will be Nathan McCurdy, Anthony McCurdy, Kevin McCurdy, Amy Benson, Adam Benson and Mike Ahrens.
The family will receive friends from 6-8 p.m. Sunday at Williams Funeral Chapel in Holden.
Beverly was born June 21, 1934, in Lone Jack, Missouri, the daughter of Ruben and Gladys (Palmer) Dukes. She graduated from Miami High School in Bates County, Missouri, near Amsterdam. She was united in marriage to Robert Eugene McCurdy on June 1, 1952, in Amsterdam. The couple resided in Kansas City for several years prior to moving to Warrensburg for six years. They moved to Kingsville in July 1969.
Survivors include two daughters, Debbie Ahrens and husband, Rick, of Raytown, Missouri; and Diane Benson, of Kingsville; three sons, Darrell McCurdy and wife, Donna, of Kingsville; Kenny McCurdy and wife, Anita, of Concordia, Missouri; and Robert McCurdy and wife, Denise, of Kingsville; three sisters, Wanda Loveall, of Lamar, Missouri; Alma Swain, of Foristell, Missouri; and Alta Carpenter, of Maumelle, Arkansas; 13 grandchildren, 25 great-grandchildren and numerous nieces and nephews. She was preceded in death by her husband, Robert; two grandsons, Brian McCurdy and Brandon McCurdy; one brother and seven sisters.

Memorial contributions are suggested to Crossroads Baptist Outreach.
Online condolences may be left at www.williamsfuneralchapel.net.