Renick Clifton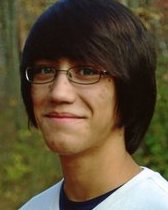 Renick Ian Clifton, 22, of Warrensburg, Missouri, diedMonday, April 3, at his home.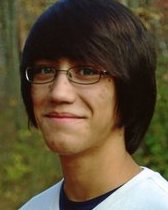 Memorial Service will be 5 p.m. Friday, April 7 at Church of the Nazarene in Warrensburg with Dr. Darius Salter officiating.
The family will receive friends from 3-5 p.m. Friday at the church.
Renick was born Dec. 18, 1994 in Warrensburg, the son of Ricky E. and Hester A. (Harris) Clifton. He graduated from Warrensburg High School, Class of 2013. He was a shift manager at Murphy's Pizza for a time. Renick enjoyed gaming, listening to and creating music, reading, cooking, drawing, writing, building things and making people laugh. He wanted to travel and experience the world. Renick loved his family dearly and will be deeply missed.
Survivors include his parents, Ricky and Hester; two sisters, Rhiannon and Moira and brother, Gareth, all of Warrensburg; maternal grandmother, Mary Harris, of Cole Camp, Missouri; and several aunts, uncles and cousins. He is preceded in death by his maternal grandfather, Clark Harris and paternal grandparents, Roy and Vivian Clifton.
Memorial Contributions are suggested to the Renick I. Clifton Memorial Fund.
Arrangements entrusted to Williams Funeral Chapel in Warrensburg.