Joyce Young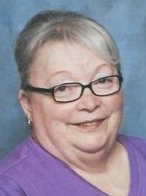 Joyce Elaine Young, 75, of Warrensburg, Missouri, formerly of Chilhowee, died Tuesday, March 28, at Monterey Park Rehabilitation & Health Center in Independence.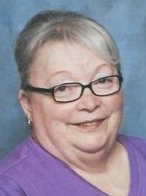 Funeral services are scheduled for 1 p.m. Saturday, April 1, at Williams Funeral Chapel in Warrensburg with the Rev. Charles Brant officiating. Interment will follow at Concord Cemetery in Lafayette County. Pallbearers will be her grandchildren. Honorary pallbearers will be Bob Carlyle, Craig Thomas, Mike Moon, Jeff Metz, Glen Sullins and Joe Bill Marx.
The family will receive friends, one hour prior to the service, Saturday at the funeral home.
Joyce was born Sept. 21, 1941, in Warrensburg, daughter of R. Leland and Hattie M. (Gwaltney) Graham. She graduated from Chilhowee High School. She resided in Independence for several years. Joyce was united in marriage to Ray Young on Sept. 2, 1980, in Miami, Oklahoma. The couple made their home in Grandview. Upon Ray's death, Joyce returned to the family farm near Chilhowee to be near her father. She had lived at Monterey Park Rehabilitation and Health Center since 2014. She was employed with the Kansas City Star for nearly 30 years. Joyce was a people person, who didn't know a stranger. She also adored the many cats she had through the years.
Survivors include two sons, David Jones and wife, Cyndi, of Fairbanks, Arkansas, and Russell Jones and wife, Robin, of Independence; sister, Evelyn Foffel, of Knob Noster, Missouri; brother, Robert Graham and wife, Karen, of Fulton, Missouri; two stepdaughters, Ann Bluck, of Indiana and Jane Schmegner, of Texas; eight grandchildren, 13 great-grandchildren and several nieces and nephews. She was preceded in death by her husband, Ray and her parents, Leland and Hattie.
Memorial contributions are suggested to Concord Cemetery Association in care of the funeral home.