Larry Huffman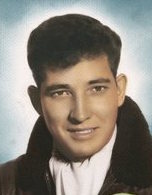 Larry Huffman, 72, of Warrensburg, died Thursday, Jan. 20, at the University of Missouri Hospital, in Columbia. He suffered from a brain aneurysm.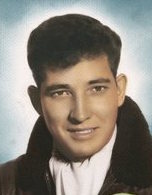 Services will be held Wednesday, Jan. 25, at Northside Christian Church in Warrensburg, under the direction of Williams Funeral Chapel, with visitation at 10 a.m. and service following at 11 a.m.
Larry was born in Warrensburg in 1944, the son of Aber and Drucilla Huffman. He was raised in the Odessa, Fayetteville and Warrensburg, Missouri areas growing up. As an adult lived in Kansas City, Oak Grove, Warrensburg and Sunrise Beach, Missouri.
He graduated from Warrensburg High School in 1963 where he enjoyed art, working on car engines in T & I class, and playing football at which he excelled and achieved district and state honors. Larry attended Central Missouri State University for one term, and then joined the U.S. Navy, where he served four years. He was discharged from active duty in December of 1967 and began working in the custom cabinet business. He learned much from a great tradesman, and later owned his own business with other partners. Larry was especially pleased with his designing and finished product, and truly relished the many friends and great people he met through his work. He sold his partnership in the early 90's, sold real estate in Warrensburg area for three years and then, in 1995, he retired to the Ozarks.
Larry had a passion for living life to the fullest. He had many great friends and very special close friends. He loved time spent with his wife and son and traveling. Larry especially enjoyed their Hawaii and Arizona trips. He also enjoyed fishing, frog gigging, hunting, riding his motorcycle, cruising in his car or boat, his dogs, and golfing with his son. He was a pilot and loved flying, which he did much of until the mid 80's.
He is survived by his wife, Sue, of the home; his son, Chad, of Lake Lotawana, Missouri;  one older brother Bill, of Alvin, Texas, and several nephews and nieces.  He was preceded in death by his parents and twin brother, Leland.
In lieu of flowers, memorial contributions may be made to American Cancer Society, in care of the funeral home.