Charles Ora Stumpff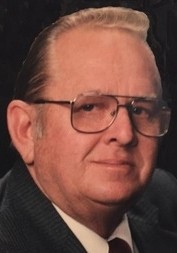 Charles Ora Stumpff, 79, of Holden, Missouri, died Friday, Dec. 23, at St. Luke's Hospital in Kansas City.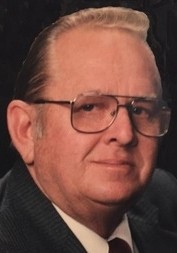 Funeral service is set for 1 p.m. Tuesday, Dec. 27, at Williams Funeral Chapel in Holden with the Rev. Steve House of Holden United Methodist Church officiating. Interment will follow in Gilbert Cemetery, south of Kingsville.
Pallbearers will be Russell Jennings, Sam Raber, Kenneth Raker, Lyle Quick, Herb Thomason and Jim Stumpff.
The family will receive friends from noon to 1 p.m. Tuesday at the funeral home.
Ora was born April 20, 1937, on the family farm near Holden. He was the son of James O. and Sarah (Howard) Stumpff.
He graduated from Holden High School in 1955. After high school, he farmed with his dad and his brother, Carl.
Ora was united in marriage to Shirley R. Niemeyer on May 30, 1958, in Holden.
Ora and his brother, Carl, formed Stumpff Brothers Farms, which they owned and operated for the next 35 years. In 1972, they purchased Lawler Service Station in Holden. After retiring from farming and selling the service station in the late 1980s, Ora drove a truck for several companies, including Panera Bread for 10 years.
He enjoyed gardening, tending to his yard, fishing and woodworking. He also was an avid reader.
Survivors include his wife, Shirley; two daughters, Deborah Kay Stumpff and husband, Noe Tabares, of Albuquerque, New Mexico; and Rebecca Ann Bryant and husband, Lynn, of Springfield, Missouri; two grandchildren, Daniel James Bryant and wife, Carolyn, of Austin, Texas; and Ashley Lynn Sands and husband, Edward, of Springfield, Missouri; two great-grandchildren, Ronan Christopher Sands and Brooks Daniel Bryant; sister-in-law Marcelle Bennett, of Columbia, Missouri; and several nieces and nephews. Ora was preceded in death by his parents and two brothers, Howard Keith Stumpff and Carl William Stumpff.

Memorial contributions are suggested to Holden United Methodist Church or Gilbert Cemetery Association.
Online condolences may be left at www.williamsfuneralchapel.net.