Donald Ray Culbertson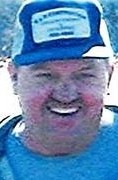 Donald Ray Culbertson, 51, of Holden, Missouri, died Saturday, Dec. 10, at St. Luke's Hospital in Kansas City.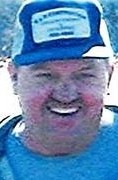 Don was born May 27, 1965, in independence, Missouri, the son of Ronald Roy Culbertson and Carol (Cox) Culbertson. He was raised in Blue Springs, having graduated from Blue Springs High School. Don went to work for I.T.C. Plastics in Grandview, where he met Debra Jean Decker. The couple was married on June 22, 1986, in Holden. He co-owned and operated R&D Construction with his brother, Randy, for several years. Don enjoyed going to the casinos and spending time at their lake house at Lake of the Ozarks.
Survivors include his wife, Debra; son, Michael Ray Culberton; stepson, Robert Gene Harp and fiance, Stacy Mitchum; sister, Dana Tapu and husband, Haveloki; and brother, Randy Lee Culbertson, all of Holden; and three grandsons, Levi Wyatt Culbertson, Kaden Michael Culbertson and Dravin Gene Harp. He was preceded in death by his father, Ron.
Following cremation, no services are being scheduled at this time.
Arrangements entrusted to Williams Funeral Chapel in Holden.
Online condolences may be left at www.williamsfuneralchapel.net.