Charles Roderick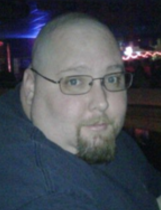 Charles David Roderick II, 47, of Warrensburg, died Wednesday, Dec. 7, in Lee's Summit.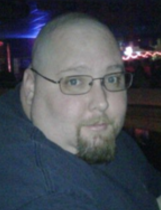 There will be a celebration of life service scheduled later this spring.
Charlie was born Nov. 3, 1969, in Warrensburg, the son of Charles David Roderick and Evelyn Juanita (Tate) Rodrick. He graduated from Warrensburg High School. He was a lifelong Warrensburg resident. Charlie was employed at Sharp Motor at the time of his passing. He was an avid poker player and he collected, bought and sold classic muscle cars for many years.
Survivors include his mother, Evelyn "Nitti" Roderick; maternal grandmother, Ruth Tate; and brother, Casey Dean Roderick and wife, Jennifer, all of Warrensburg; two nieces, Ashley Gregory and Kassandra Burden and his nephew, Austin Burden. He was preceded in death by his maternal grandfather, Eugene Tate and his paternal grandparents.
Arrangements entrusted to Williams Funeral Chapel in Warrensburg.