Lorraine L. Madden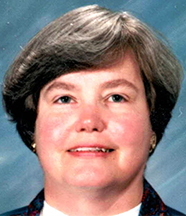 Lorraine L. Madden, 70, of Warrensburg, Missouri, died Thursday, Nov. 17, after a long illness, at St. Luke's Hospice House in Kansas City with family at her bedside.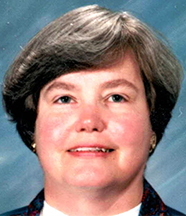 She was born in Independence, Missouri, the daughter of Leon and Mildred (Clark) Look. Lorraine was a graduate of William Chrisman High School in Independence. She received an Associate of Arts degree from Graceland College in Lamoni, Iowa, in 1966. In 1968, she received a Bachelor of Science in Education degree from the University of Missouri in Columbia. She obtained her Master of Science in Education degree from Central Missouri State University in 1975.
She was certified by the state of Missouri to teach in the areas of mental retardation, learning disabled, mentally handicapped, behavioral disorder, and elementary education.
Lorraine taught in the Shawnee Mission School District for three years as a kindergarten, first grade, and music teacher from 1968-1971 prior to her marriage and moving to Holden and then to Warrensburg in 1973. She taught at the South East School in Warrensburg as a kindergarten special services/case manager from 1973-1977 and from 1981-1999.
From 1995-2005, she worked as an academic adviser at CMSU. She then worked as a positive behavior support consultant until retirement in 2006.
Lorraine married Matt Madden, of Warrensburg, on June 12, 1971. He survives. They have two children, LeAnne Madden, of Metairie, Louisiana; and Michael Madden, of Hollis, New Hampshire. They have two grandchildren, Elin Faye Madden and Aksel Jonas Madden, of Hollis.
Lorraine was a member of the Church of Jesus Christ, Warrensburg Restoration Branch, the Missouri Retired Teachers Association, and the Society for the Prevention of Cruelty to Animals.
Lorraine's passion was her children, both her students and her own. She adored her little granddaughter, Elin, and eagerly anticipated Aksel who was born on Oct. 23.
The family received friends from 6-8:30 p.m. Tuesday, Nov. 22, at Sweeney-Phillips & Holdren Funeral Home in Warrensburg. A memorial service followed.
In lieu of flowers, the family suggests contributions to the St. Luke's Hospice House or the Church of Jesus Christ, Warrensburg Restoration Branch. Contributions can be left in care of the funeral home.