Sophia Grace Meashintubby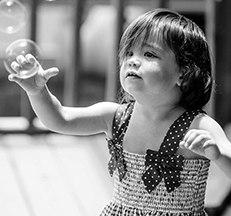 Sophia Grace Meashintubby, 2, of Knob Noster, Missouri, died Thursday, Nov. 17, at Children's Mercy Hospital in Kansas City.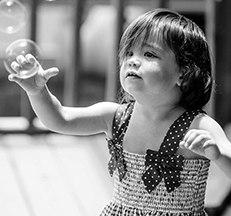 Sophia was born Aug. 9, 2014, in Warrensburg, Missouri, the daughter of Sky and Katie Meashintubby.
Sophia shared a love of strawberries with her mama. She shared a love of dancing with her daddy. She loved to go swimming and splash in the water. She had a very special blanket that she called nite-nite. She loved to look at the stars, whether they were the plastic glow-in-the-dark ones on her bedroom walls or the stars in the sky. She touched the hearts of everyone who met her and saw her beautiful smile.
Sophia is survived by her parents, Sky and Katie, of Knob Noster; her maternal grandparents, Thomas McCook, of West Virginia, and Beverly Arnold, of Leesburg, Virginia; maternal great-grandparents, Thomas and Darlene Frye, of Lovettsville, Virginia; paternal grandmother, Debra Meashintubby, of Ada, Oklahoma; three uncles, Thomas Frye and wife, Nina, of Champagne, Illinois; Chris Lawrence and wife, Lisa, of Ada; and Mike Lawrence, of Ada; an aunt, Amanda Davis and husband, Wesley, of Kilgore, Texas; godparents, Ryan and Wendi Smith, of Mountain Home, Idaho; and many cousins.
Funeral services were Monday, Nov. 21, at the Knob Noster Lutheran Church with Pastor John Schweigert officiating. Interment followed in Knob Noster Cemetery. Pallbearers were be Sky Meashintubby and Ryan Smith.
In lieu of flowers, memorial contributions are suggested to the Sophia Grace Meashintubby Memorial Fund with checks made payable to Sky or Katie Meashintubby and can be left in care of Sweeney-Phillips & Holdren Funeral Home in Warrensburg.