Natasha L. (Holcomb) Herrell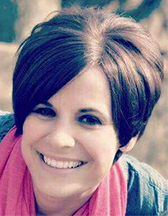 Natasha L. (Holcomb) Herrell, 35, of Warrensburg, Missouri, died Nov. 12, after a battle with cancer.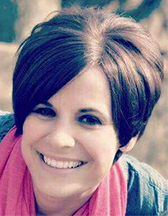 Funeral services are scheduled for 10 a.m. Thursday, Nov. 17, at Northside Christian Church with Pastor Sid Tiller officiating. Interment will follow in Sunset Hill Cemetery. The family will receive friends 5-8 p.m. Wednesday, Nov. 16, at the church.
Natasha was born on Sept. 27, 1981, in Winfield, Kansas, the daughter of Troy and Cindy LeMay. She graduated from Winfield High School in 2001 where she was the co-captain for the cheerleading squad. Later, as a proud and faithful military wife, she completed a dual bachelor's degree in 2012, majoring in operations management and criminal justice from Southwestern College.
Natasha was employed by the Warrensburg R-VI School District where she was the technical aide and computer teacher for Maple Grove Elementary School. She was also the school yearbook coordinator and the Warrensburg High School basketball cheerleading coach. Natasha and family are also members of Northside Christian Church in Warrensburg.
Natasha is survived by the love of her life, Seth; her ladybug and cowboy, Madelyn and Kooper; her loving parents, Troy and Cindy LeMay, of Winfield; and her fiercely protective brothers, Nathan Holcomb, of Winfield, and Nick Holcomb, of Wichita. She also leaves her paternal grandmother, Beverly Holcomb, of Yates Center, Kansas; and maternal grandmother, Donna Swartz, of Winfield; and her father- and mother-in-law, Steve and Donna Herrell, of Chester, Illinois. She will also be missed by her aunts, uncles and many cousins, nieces and nephews.
She was preceded in death by her grandfathers, Clifford Swartz and Carl Holcomb.
In lieu of flowers, the family suggests making donations to F&C Bank under "Team Natasha" for Madelyn and Kooper's college funds or the Natasha Herrell Memorial Fund with checks made payable to Seth Herrell. Contributions can be left in care of Sweeney-Phillips & Holdren Funeral Home.