Shirley Bales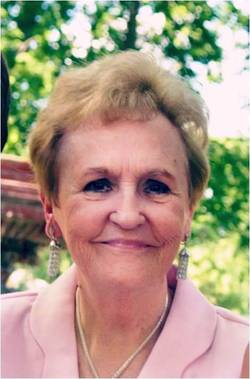 Shirley Louise (McFarland) Bales, 81, of San Antonio, Texas, formerly of Warrensburg, died Sunday, Nov. 6, at North Central Baptist Hospital in San Antonio.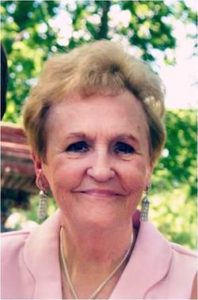 A funeral service will be 11 a.m. Thursday, Nov. 17 at Williams Funeral Chapel in Warrensburg with the Rev. Randy Bales officiating. Interment will follow in Sunset Hill Cemetery in Warrensburg. Pallbearers will be Mike Witter, Kim Skelly, Chris Witter, John Bales, Rachel Bales and Michael Bales.
The family will receive friends from 10-11 a.m. Thursday at the funeral home.
Shirley was born Aug. 19, 1935, in Sedalia, Missouri, the daughter of Ralph F. and Irma L. (O'Neill) McFarland. She graduated from high school in 1953. She was united in marriage to Walter "Wayne" Bales on Sept. 11, 1953 in Kansas City, Missouri. The couple owned and operated a dairy farm in northwest Johnson County for several years. In the early 1970's, she worked as a secretary at Southeast and Ridgeview elementary schools in Warrensburg. In the late 1970's, they started Bales Realty, where Shirley was a real estate agent. Upon retiring, the couple moved to Branson, Missouri. In 2009 they relocated to San Antonio, Texas. During her childhood, Shirley was a member of Linwood Boulevard Baptist Church in Kansas City. She was a member of Liberty Baptist Church from 1961 to 1969; charter member of Grover Park Baptist Church from 1969 to 1994, and Northern Hills Baptist Church from 1994 until 1999 and a member of University Baptist Church in San Antonio, Texas from 2009 until the present. She was also a member of the Warrensburg Community Chorus from 1973 to 1998, CLIMB program, bowling leagues and other community activities.
Survivors include two daughters, Brenda Witter and husband, Mike of Frankfort, Illinois and Linda Bales, of Warrensburg, Missouri; son, Randy Bales and wife, Peggy, of San Antonio, Texas; five grandchildren, Kim Skelly and husband Steve, Chris Witter, John Bales, Rachel Bales and Michael Bales; and great grandchild Owen Skelly. She was preceded in death by her husband, Wayne, on Dec. 22, 2011, her son, Danny and her brother, Willis Eugene McFarland.
In lieu of flowers, donations can be sent in her memory to University Baptist Church Building Fund, 6465 Babcock Rd, San Antonio, Texas, 78249.