Susan Ann Johnson, 60, of Knob Noster, died Tuesday, Oct 18, at the Raymore Rehabilitation Center.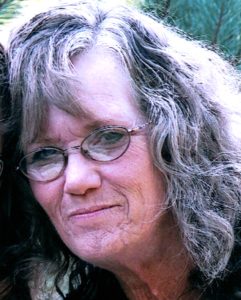 A celebration of life will be held Saturday, Oct. 29, from 2-4 p.m. at Sweeney-Phillips & Holdren Funeral Home in Warrensburg.
Memorial contributions are suggested to the Susan Ann Johnson Memorial Fund with checks made payable to Chelsae Stewart and can be left in care of the funeral home.
She was born June 13, 1956 in Sacramento, California, the daughter of David and Jane (Crank) Caldwell.
Susan graduated from Bella Vista High School in Vallejo, California. She served in the US Air Force, and was stationed in Guam. After the service she worked at the Daily Star-Journal in Warrensburg, the Cottage Green House in Knob Noster, and then the Transportation Department at the Johnson County Workshop.
She is survived by one daughter, Chelsae Stewart, of Raytown, Missouri; two grandchildren, Aiden and Destiny Jane Stewart, of Raytown; a brother, Michael Caldwell, of Colorado Springs, Colorado; and a sister, Linda Marand, of Knob Noster.
She was preceded in death by her parents, a brother, Scott Caldwell, and a son-in-law, Brandon Stewart in March of 2016.

Story continues below advertisement