Hal Sappington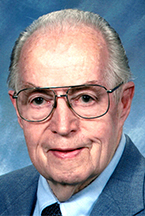 Hal Martin Sappington, age 85, of Warrensburg, Missouri, died Tuesday, Sept. 6, at his home.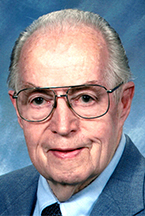 He was born in Ashland, Missouri, on January 7, 1931, the son of Elson and Ethelyn (Martin) Sappington. Their home was in Ashland, Missouri.
Hal was a graduate of Ashland High School in 1948.
He served in the US Navy during the Korean War from 1948-1952. He graduated second in his class at the Electronics School, Great Lakes Naval Training Station. He served on LST Ship 983-525.
He received his bachelor's degree in electrical engineering from the University of Missouri-Columbia in1957, his master's degree in electrical engineering from the University of Denver in 1966, and a doctorate in industrial education from the University of Missouri-Columbia in 1979.
He married Carol Wilson of Wynne, Arkansas, on December 30, 1954. They had four children and lived in Warrensburg since 1969.
Before entering the teaching profession, he was an engineer at Collins Radio Company in Cedar Rapids, Iowa; a flight test instrumentation engineer at McDonnell Aircraft Corporation in St. Louis and at Edwards Air Force Base near Lancaster, California; and the group leader of the systems engineering laboratory at the University of Denver Research Institute.
For more than 26 years, Dr. Sappington was a professor of Electronics Technology at the University of Central Missouri, serving as chair of the department for 8 years. He retired in 1996.
He was a member of the First United Methodist Church in Warrensburg, volunteering with the Wednesday morning fix-it group. He had been a member of the American Legion Post 131, Johnson County Historical Society, Friends of Arrow Rock, Mizzou Alumni Association, the Institute of Electrical and Electronics Engineers (IEEE), and the United  States LST Association.
Music was always a big part of Hal's life, and he was an accomplished old-time fiddler. He learned to play in the 1940s when so many of the men were off fighting in WWII and there was a shortage of musicians to play at square-dances. He played throughout his life, including with two local bands, Johnson Grass and later the Pickin' Friends. He enjoyed repairing and refurbishing old fiddles.
Hal is survived by three sons, Thomas Wilson Sappington and wife, Cynthia Lidtke, of Ames, Iowa, James Martin Sappington and wife, Janet, of Loranger, Louisiana, and Scott Elson Sappington and wife, Mary, of Peculiar, Missouri; a daughter, Kerri Ann Sample and husband, David, of Olathe, Kansas; a sister and brother-in-law, Alva and James S. Cunningham, of Columbia, Missouri; a niece, Laurie Fuemmeler and Ivar Myer, of Mexico, Missouri; and 21 grandchildren and 17 great-grandchildren.