John Shilt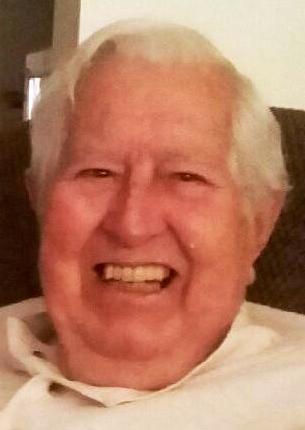 John Phillip Shilt, 89, of Warrensburg, died Saturday, Aug. 20, at Country Club Care Center. John was born July 29, 1927 in Trenton, Mo, the son of Emery Shilt and May (Smith) Shilt. On July 16, 1966, he and Patricia Green were united in marriage in Granite City, Illinois.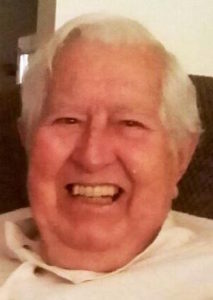 Memorial services will be determined at a later date.
John is survived by his wife, Patricia, of Warrensburg; a son, John R. Shilt and wife Angela, of Warrensburg; and two daughters, Diane Morrow and husband, Glen, of Fredericktown, Missouri; Shirley Clyburn and husband, Dennis, of Springfield, Missouri; six grandchildren, Dr. Jeffery Shilt, wife Erin, Jason Shilt, wife, Kris, John Shilt, wife, Heather, Dana Gensler, husband Woody, Danny Allen, wife Ashley, Jennifer Clyburn, and fifteen greatgrandchildren.
He is preceded in death by his parents, his brother, Ernest Shilt, his son, Richard Shilt and his daughter, Cheryl Cagle-Shilt.
John joined the U.S. Navy in 1946 and fought in World War II. He began his work career as a salesman for Interstate Bakeries in Des Moines, Iowa, and became district manager in Granite City, Illinois. Later, he and his wife, Pat, obtained their real estate brokerage license and established Piedmont Reality in Piedmont, Missouri. John was an avid golfer and began caddying as a child in Des Moines, Iowa. John and Pat retired to Mission, Texas, where he and Pat enjoyed daily golf. As most people would attest, "John never met a stranger."
John professed his faith in Jesus Christ in 1958. He was an active member of Southern Baptist Churches wherever he lived and served as a deacon and a choir director.