Jolene Harris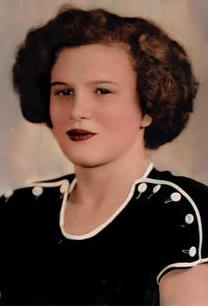 Jolene M. (Hancock) Harris, 83, of Wichita, Kansas died Saturday, Aug. 20, at Country Club Care Center in Warrensburg.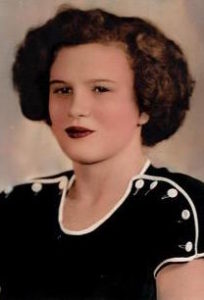 Funeral Service will be 2 p.m. Wednesday, Aug. 24, at Williams Funeral Chapel in Holden, with Pastor Dexter Snyder of Forward Community Church in Holden officiating. Interment will follow in Mt. Calvary Cemetery in Holden.
The family will receive friends from 1 to 2 p.m., Wednesday at the funeral home.
Memorial contributions are suggested to Mt. Calvary Cemetery Association in care of the funeral home.
Jolene was born Sept. 21, 1932 in LaTour, Missouri the youngest of eleven children to Efram and Josephine (Owens) Hancock. She spent her early years on a farm south of Holden. She graduated from Missouri School For The Blind in St. Louis. Following graduation, Jolene moved to Wichita, Kansas where she raised her family. She was employed at St. Francis Hospital in Wichita for nearly thirty years, retiring in 1994. Jolene moved to Warrensburg in May of 2015. She was an avid seamstress and quilter. She was a member of Sunflower Quilt Guild. Jolene donated numerous quilts and blankets throughout the years. She was of the Catholic Faith. She loved her dogs, cats and spending time with her grandchildren.
Survivors include daughter: Ann Marie Karst and husband, Charlie, of Eldorado, Kansas; three sons: Tony Lerda and Linda Frazier, of Holden; Daniel DeBruler and wife, Dorothy, of Fayetteville, North Carolina, and Ernie DeBruler and wife, Laura, of Augusta, Kansas; step-daughter: Rita Logiudice and husband, Eric, of Colorado Springs, Colorado; step-son: Roy Harris, of Washington State; fourteen grandchildren; four step-grandchildren; twenty six great grandchildren; eight step-great grandchildren; seven step-great-greatgrandchildren and numerous nieces and nephews. She was preceded in death by her grandson, Aaron Lerda, three sisters and seven brothers.