Ronald Castleman
Ronald Lee Castleman, 72, of Warrensburg, Missouri, died Thursday, Aug. 18,  at his home.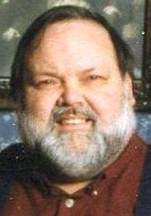 Memorial service will be 7 p.m. Monday, Aug. 22, at Williams Funeral Chapel in Warrensburg, with the Rev. Sid Tiller of Northside Christian Church officiating.
The family will receive friends from 6 to 7 p.m. Monday at the funeral home.
Memorial contributions are suggested to Crossroads Hospice in care of the funeral home.
Ron was born June 1, 1944, in Madison, Tennessee, the son of Howard H. Castleman and Marylee (Beasley) Castleman. He was raised in Madison, Tennessee. He received his Bachelor of Science degree in Accounting from Harding University in Searcy, Arkansas. Ron then spent a year at University of North Texas in Denton working on his PhD.
He eventually moved to Richmond, Virginia where he taught accounting at Virginia Common Wealth University. In 1969, he moved to Warrensburg. Ron taught at Central Missouri State University for two years, having served as coordinator and chairman of the Accounting Department. Later, he was an accountant with Hutchison-Williams-Mutti Accounting Firm, eventually opening a branch in Warrensburg. Ron would later own and operate Ron Castleman, CPA for many years. He owned and operated The Vintage House Restaurant in Warrensburg from 1989 to 2003. In 1990, he started teaching accounting at Park University on Whiteman Air Force Base Campus.
He was past president of Warrensburg Lions Club. He was also an active member of Warrensburg Church of Christ for many years. He taught adult Sunday school for thirty five years. He also served as Secretary Treasurer of the Board, Head of Benevolence and Business Finance and as director of music.
Survivors include two sons: Clifton Castleman and companion, Alana Boatwright, of Warrensburg, and Clayton Castleman, of St. Louis, MO; and four grandchildren: Erik Castleman, Anthony Castleman, Kenze Boatwright and Hailey Boatwright. He was preceded in death by his parents and his brother, Howard Donnell Castleman.