Valetta Irene Carroll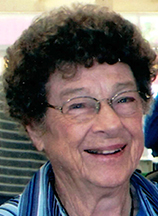 Valetta Irene Carroll, 87, of La Monte, died Monday, Aug. 8, at the Fair View Nursing Home in Sedalia.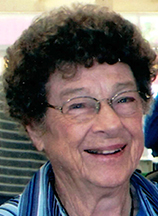 Funeral services are scheduled for noon Saturday, Aug. 13, at Sacred Heart Catholic Church in Sedalia with Father Mark Miller officiating. Interment will follow in La Monte Cemetery. Pallbearers will be Pete Wheeler, James, Charles, Daniel and Mark Carroll, and Robert White. The family will receive friends from 5-7 p.m. Friday, Aug. 12, at Moore Funeral Home in La Monte.
Valetta was born Sept. 11, 1928, in Knob Noster, Missouri, the daughter of Doris Donald and Sadie Irene (Cain) Wheeler.
She and Clarence D. Carroll were married on Oct. 1, 1947, in La Monte. He preceded her in death on Oct. 30, 2014.
Valetta was a graduate of La Monte High School. After high school she worked at J.A. Lamy's Manufacturing Company. She later worked at Interstate Studios in Sedalia before becoming a full-time wife and homemaker.
She was a member of the Sacred Heart Catholic Church in Sedalia. She enjoyed cooking, gardening, sewing and working with her flowers. She loved to accompany her husband, Clarence, to all the auctions, seeing all the country, and meeting a lot of new friends.
Valetta is survived by a daughter, Patricia White, and husband, Robert, of La Monte; four sons, James Carroll, Charles Carroll and wife, Diana, and Daniel Carroll and wife, Angie, all of La Monte; and Mark Carroll and wife, Stephanie, of Murphy, Texas; a half-brother, Pete Wheeler, and wife, Maxine, of Sedalia; a half-sister, Helen Steele, and husband, Tony, of Sedalia; a stepsister, Jo Ann Kellog, and husband, Fred, of Sedalia; a sister-in-law, Doris Carroll, of Prescott, Arizona; and nine grandchildren, 12 great-grandchildren, and many nieces and nephews.
She was preceded in death by her husband, Clarence, and two brothers, Clayton and Bud Wheeler.
Memorial contributions are suggested to Crossroads Hospice and can be left in care of Moore Funeral Home.