Lloyd J. Matthews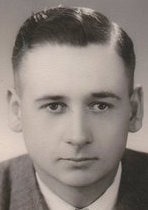 Lloyd J. "Bud" Matthews, 87, of Warrensburg, Missouri, died Saturday, Aug. 6, at his home surrounded by his family.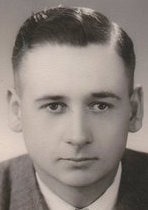 The funeral Service will be at 2 p.m. Wednesday, Aug. 10 at Williams Funeral Chapel in Warrensburg with Rev. Randy Crawshaw of Cumberland Presbyterian Church officiating. Interment will follow in Oak Grove Cemetery, north of Warrensburg. Pallbearers will be Doug Yanez, Brian Matthews, Bill Brinkley, Mark Montgomery, Steve Ditty and Chance Pinkston. Honorary Pallbearers will be Marion Cox, Hal Sappington, Herb Best, Forest Rabel, Bob Hutton, Matt Brisin and Herb Fizer.
The family will receive friends from 6-8 p.m. Tuesday at the funeral home.
Bud was born October 15, 1928 in Higginsville, Missouri, the son of George Edward Matthews and Elsie Mae (Bayless) Matthews. His family moved to Johnson County when he was two years of age. He was united in marriage to Ella Mae Whitman on January 6, 1950 in Fayetteville, Missouri. Bud was a union laborer in construction at University of Central Missouri in Warrensburg. Following, he was a maintenance foreman for the Missouri Highway Department for the next 23 years. The couple purchased a car wash in Higginsville, and shortly after, built a car wash in Warrensburg, which they operated for seven years. More recently, Bud purchased heavy equipment and started an excavation business, which he operated until retirement. During several of his retirement years, he mowed at the Warrensburg Country Club. He also farmed for the majority of his life.
Bud was a licensed pilot. He was a member of Flying Farmer's Association. He was an inventor who patented a pressurized livestock spraying system. He painted oil portraits. He was an avid woodworker. Bud and Ella Mae loved going camping in their fifth wheel all over the United States. He played banjo and a mandolin. He was a member of Pickin' Friends Band for many years. He served on the board for Public Water District #1 of Warrensburg and also, Habitat for Humanity, for many years. Bud was an active member of Cumberland Presbyterian Church where he served as an Elder for more than 40 years and also as a Trustee.
Survivors include his wife, Ella Mae, of the home; son James David Matthews and wife, Annette of Warrensburg; son-in-law Rudy Yanez of Platte City, Missouri; five grandchildren: Kristie Brinkley and husband, Bill of Warrensburg; Doug Yanez and wife, Wendy of Gardner, Kansas; Julie Montgomery and husband, Mark of Warrensburg; Jamie Brisbin and husband, Matt of Warrensburg and Brian Matthews and wife, Kim of Warrensburg; eight great grandchildren, with one on the way, and numerous nieces and nephews. Bud was preceded in death by his daughter, Karen on Aug. 9, 2007; three sisters: Alice Anderson, Margaret Nevels and Mary Esther Schmutz; and three brothers: Clarence, Cleo and Eugene.
Memorial contributions are suggested to Oak Grove Cemetery Association or Camp Cumberland.
Online condolences may be left at www.williamsfuneralchapel.net.