Doris Ruth Cobb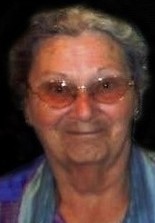 Doris Ruth Cobb, 85, of Centerview, Missouri, died Wednesday, July 6, at her home surrounded by her loving family.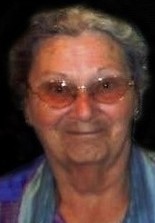 A funeral service will be 11 a.m. Monday, July 11, at Williams Funeral Chapel in Warrensburg with the Rev. Sid Tiller of Northside Christian Church officiating. Pallbearers will be John Marr, Jerry Marr, Gary Bradshaw, Larry Bradshaw, Bryan Carter and Matt Carter. Interment will follow in Warrensburg Memorial Gardens Cemetery.
The family will receive friends from 10-11 a.m. Monday at the funeral home.
Doris was born May 4, 1931, in Laverne, Oklahoma, the daughter of Jess C. Bradshaw and Myrtle B. (Griffis) Bradshaw. She graduated from Warrensburg High School in 1949. Following high school, she worked in bookkeeping at Citizens Bank in downtown Warrensburg for a time. Doris was united in marriage to O.L. Cobb on Dec. 26, 1952, in Harrison, Arkansas. The couple made their home on the family farm at Fayetteville prior to moving to Centerview in 1961. They moved to their farm near Centerview in 1965. Her hobbies included genealogy, creating porcelain dolls, tending to her vegetable and flower gardens, notably her iris garden, and also making cards. Doris was a member of First Families of The Twin Territories in Oklahoma.
Survivors include her son, James Cobb, of Emery, S.D.; daughter, Laurie Odle and husband, Alva, of Warrensburg; grandson, Thomas Odle and wife, Tiffany, of Warrensburg; two great-grandchildren, Realm Odle, of Siloam Springs, Arkansas; and Calypso Odle, of Warrensburg; sister, Betty Marr, of Warrensburg; and brother, Jim Bradshaw, of Bartlesville, Oklahoma. She was preceded in death by her husband, O.L. Cobb; grandson, David Odle; sister, Shirley Hansen and a brother at birth.

In lieu of flowers, memorial contributions are suggested to Johnson County Cancer Foundation in care of the funeral home.

Online condolences may be left at www.williamsfuneralchapel.net.