Elizabeth R. 'Beth' Van Meter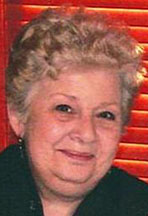 Elizabeth R. "Beth" Van Meter, 69, of Kingsville, Missouri, died Sunday, Oct. 18, at Lee's Summit Medical Center.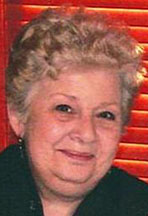 Funeral Mass will be 10:30 a.m. Wednesday, Oct. 21, at St. Patrick's Catholic Church in Holden with Father Pete Savidge officiating. Interment will follow in the Kingsville Cemetery.
Pallbearers will be Ed Thomas, Dale Nelson, Johnny Van Meter, Gregg Van Meter, Matt Van Meter and Scott Van Meter. Honorary Pallbearers will be Roger Bennett, Curt Brockhaus, Pete Montgomery and Paul Austin.
There will be a Rosary Service at 5:30 p.m. Tuesday at Williams Funeral Chapel in Holden, followed by visitation until 8 p.m.
Beth was born Sept. 18, 1946, in Pinckneyville, Illinois. She graduated from Holden High school in 1964. Beth was united in marriage to Ted Van Meter on Oct. 10, 1964, at St. Patrick's Catholic Church in Holden. In the mid 1960s, She received her cosmetologist certificate and opened a beauty salon in her home. Through the years, she was manager of the kitchen for Van Meter Auction Company, cooked at the Holden Senior Center and managed Community Activity Center. Beth was a member of St. Patrick's Altar Society and PTA at Kingsville School. She was a community leader at Work and Play 4-H Club. She was also a volunteer kitchen sub at Kingsville School at one time.
Survivors include her husband, Ted; daughter, Amy Morrison, and husband, Gary, of Kingsville; son, Jay Van Meter, and wife, Tracey, of Holden; sister, Karla Wesslyn, and husband, Ed, of Pinkneyville, Illinois; and three grandchildren, Alec Reven, Aaron Morrison and Aubrey Van Meter. She was preceded in death by her mother and stepfather, Mabel and Kenneth Gann, and grandson, Brian Van Meter.

In lieu of flowers, memorial contributions are suggested to the St. Patrick's Catholic Church Building Fund.
Online condolences may be left at www.williamsfuneralchapel.net.