Sharon Hamilton Hacker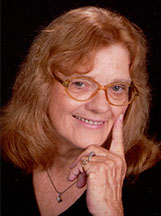 Sharon Hamilton Hacker, 66, of Warrensburg, Missouri, died Saturday, Oct. 10, at her daughter's home.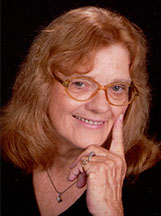 Funeral services will be held at 3 p.m. Wednesday, Oct. 14, at Sweeney-Phillips & Holdren Funeral Home in Warrensburg with Pastor Sid Tiller officiating.
Cremation is planned immediately following services.
The family will receive friends from 6 to 8 p.m. Tuesday, Oct. 13, at the funeral home.
She was born Feb. 12, 1949, in Scott City, Missouri, the daughter of Leonard J. and Gertrude (Stroder) Ledbetter.
Sharon moved to Warrensburg 18 years ago and worked at Enersys for eight years and then managed Casey's South for nine years, retiring in May 2014. She loved her children, grandchildren and devoted her life to them. Sharon had a giving spirit, always doing for others before she did for herself. She was known for her kindness, generosity, humor and strength. Sharon was a devote Christian and a member of the Northside Christian Church in Warrensburg.
Sharon is survived by one daughter, Angela D. O'Connor and husband, Shane, of Warrensburg; one son, Herschel W. Hamilton, of Cape Girardeau, Missouri; one sister, Judy Hackler, and husband, George, of Warrensburg; one brother, Ron Ledbetter, and wife, Janice, of Pleasant Hill, Missouri; six grandchildren, Cadence and Aiden O'Connor, of Warrensburg; Alex Hamilton, of Cape Girardeau; Tyler and Kristen Maloney, of Lutesville, Missouri; and Justin Maloney, of Warrensburg; one great-grandchild, Olive Maloney, of Lutesville; her former husband, Lewis Hamilton, of Chaffee, Missouri; her nieces, Cristal Mitchell, Michelle Ellis and husband, Terry, Nichole Karr and husband, Michael, and her nephew, Richard Aldrich.
She was preceded in death by her parents; infant daughter, Sherri L. Hamilton; son, John Maloney; and two grandchildren, Sarah and Christopher Maloney.

Memorial contributions are suggested to the Northside Christian Church Building Fund and can be left at the funeral home.