Robert Lewis Morehead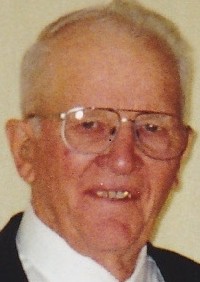 Robert Lewis Morehead, 88, of Warrensburg, Missouri, died Monday, Sept. 28, at the Missouri Veterans Home in Warrensburg.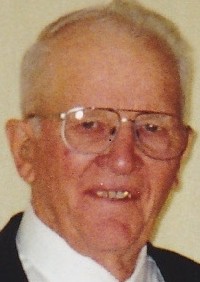 A celebration of life will be held at 2 p.m. Friday, Oct. 2, at the Sweeney-Phillips & Holdren Funeral Home in Warrensburg with Deems Brooks officiating, and visitation services beginning at 1 p.m.
Burial will follow at Warrensburg Memorial Gardens.
He was born June, 15, 1927, in Mayview, Missouri, the son of Jeptha Lewis Morehead and Mary Elizabeth Pollock Morehead.
He attended Coleman grade school and graduated from Farmers School in 1945. He served his country in the United States Army from November 1945 to March 1947 in Germany. On April 11, 1948, he married Christie V. Jeffries, who survives. They were married 67 years. He was a life-long resident of the Robbins community where he farmed. He was president of Farmers School Board, and a lifetime member of Odessa VFW and the Warrensburg Elks. He retired from Lake City Ammunition Plant in 1986.
His passions included sports, cattle and anything to do with the grandkids on the farm. One of his favorite things was to go to his grandchildren's and great-grandchildren's sporting events.
Also surviving are one sister, Janis Isom, and husband, Mike, Miami, Florida; one brother-in-law, John Wayant, Edmond, Oklahoma; one son, Larry Morehead, and wife, Janet, Excelsior Springs, Missouri; two daughters, Linda Cottrill, Independence, Missouri; and Debra Scherer and husband, Gary, Centerview, Missouri; six grandchildren, Nicole Lutz, Rob and Skyler Morehead, Christie Slack, Cody Tarr, and Katie Woolsey; and eight great-grandchildren.
He was preceded in death by his parents and two sisters, Willorene Breshears and Marjorie Wayant.

Memorial contributions are suggested to the Missouri Veterans Home of Warrensburg and may be left at the funeral home.