Archie Scott Mayes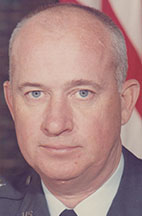 Retired U.S. Air Force Brig. Gen. Archie Scott Mayes, 95, died Thursday, Sept. 17.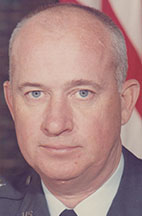 Graveside services will be held at 1 p.m. Wednesday, Sept. 23, at Sunset Hill Cemetery with full military honors provided.
He was born Aug. 8, 1920, in Warrensburg, Missouri. After graduation from Warrensburg High School in 1938, he attended Central Missouri State College from 1938 to 1940. Mayes served in the U.S. Air Force in a career that spanned over 35 years. He served in three wars, including World War II, Korea and Vietnam. Following retirement from the Air Force, he was first director of facilities maintenance for the Dallas-Fort Worth International Airport and served in that capacity for 13 years before retiring. He was very proud of his service to his country and community.
Mayes is survived by his son, Mike Mayes, and wife, Jill; daughters, Sara Thomas and husband, Paul; and Mickey Goodfried; 12 grandchildren and 11 great-grandchildren.
He was preceded in death by his parents; his wife, Henrietta; son, Scott Mayes and two grandchildren.