Marlene Fleeman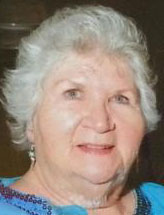 Marlene Fleeman, 81, of Kingsville, Missouri, died Wednesday, Sept. 9, at her home.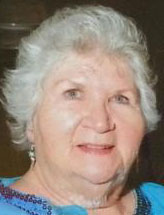 Memorial services will be 11 a.m. Monday, Sept. 14, at Kingsville Baptist Church with Pastor John McRoy officiating. Interment will follow in the Kingsville Cemetery.
The family will receive friends from 6-8 p.m. Sunday at the church.
Marlene was born Nov. 11, 1933, in Macks Creek, Missouri, the daughter of Wilbur Wayne Osborn and Erva Ogetha (Varner) Osborn. She was baptized on Nov. 17, 1942, at Macks Creek Baptist Church. She graduated from Macks Creek High School and attended the University of Central Missouri in Warrensburg. Following college, Marlene moved to Independence, where she met her future husband, Kenneth Eugene Fleeman. The couple was married on April 5, 1953, in Kansas City.
Kenneth and Marlene made their home in Independence for several years prior to moving to Odessa. They moved to their farm southwest of Kingsville in 1964. Marlene was an accountant with Central COOP in Pleasant Hill for many years. She was an avid sports fan, who coached her children at one time. She was the official scorekeeper at the local high school for many years. Marlene was an active member of Kingsville Baptist Church, having played piano and served as choir director among other things. Marlene was a devoted Elvis fan and she was a member of the Red Hat Society.
Survivors include six children, John Fleeman and wife, Glenna; Sandy Wright and husband, Mel; Mickey Fleeman and wife, Jamey; Clayton Fleeman and wife, Ralyne, all of Pleasant Hill, Missouri; Danny Fleeman and wife, Debbie, of Kingsville, Missouri; and Kathy Smith and husband, Ed, of Lone Jack, Missouri; sister, Jean Osborn, of Amelia Island, Florida; brother, Larry Osborn, and wife, Bonnie, of Macks Creek; 14 grandchildren, John Fleeman and wife, Trudy, of Warrensburg; Sara Watkins and husband, Landon, of Rogers, Arkansas; Ben Wright and wife, Stephanie, of Holden, Missouri; Crystal Wright, of Lone Jack, Missouri; Samantha Honeycutt and husband, Zach, of Lee's Summit; Joey Fleeman, of Pleasant Hill; Ashlin Owensby and husband, Toby, of Pleasant Hill; Zach Fleeman, of Kansas City, Missouri; Jason Brown and wife, Tami, of Holden; Jessica Weir and husband, Larry, of Pleasant Hill; Beau Fleeman and wife, Brittany, of Pleasant Hill; Tabitha Smith, of Moran, Wyoming; Thomas Smith, of Lone Jack; and Jillian Smith, of Lone Jack; 18 great-grandchildren and several nieces and nephews. She was preceded in death by both parents and her husband, Kenneth.

Memorial contributions are suggested to Kingsville Baptist Church.
Arrangements entrusted to Williams Funeral Chapel in Holden. Online condolences may be left at www.williamsfuneralchapel.net.