Rosalia Naputi Salas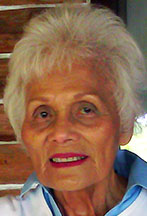 Rosalia Naputi Salas, 87, of Lee's Summit, Missouri, formerly of Windsor, Missouri, died Tuesday, Sept. 8, at John Knox Village Hospice.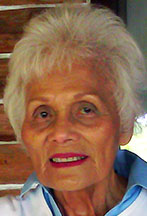 Funeral services and visitation will be held on Saturday, Sept. 12, at Sweeney-Phillips & Holdren Funeral Home in Warrensburg, Missouri, with visitation services beginning at 1 p.m. and funeral services at  2 p.m. Cremation will follow the service.
She was born Aug. 30, 1928, in Barrigada, Guam, the daughter of Jesus and Ana (Benevente) Naputi.
She was united in marriage to Juan Manglona Salas on May 18, 1954, in Agana, Guam.
He preceded her in death on July 18, 2011.
In 1972, Rosalia and her husband moved to Windsor, Missouri. She worked as the food service supervisor at Whiteman Air Force Base Dining Hall from 1977 until her retirement in 1996. Rosalia was a wonderful wife, mother, grandmother and was very devoted to her family. She was a member of the Saint Bartholomew Catholic Church in Windsor.
Rosalia is survived by four daughters, Doris Lawson and husband, Leon, of Jefferson City, Missouri; Kathy Fisk and husband, Alan, of Knob Noster, Missouri; Belle Sands and husband, John, of Windsor; and Christina Goff and husband, Aaron, of Lee's Summit; one son, John Salas, and wife, Amy, of Liberty, Missouri; 13 grandchildren and 17 great-grandchildren.
She was also preceded in death by her parents; one son, Frank Salas, on June 10, 2010; two grandsons, John Dean Fisk and Christopher Salas; and 11 siblings.
Memorial contributions are suggested to the Special Olympics of Missouri and can be left in care of the funeral home.