Martha Louise (Stever) Bush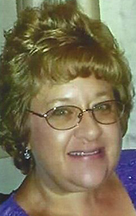 Martha Louise (Stever) Bush, 51, of Kingsville, Missouri, died in her home on Friday, Aug. 28, after an 18-month struggle with cancer.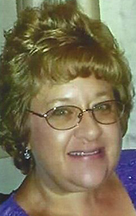 Services will be 10 a.m. Wednesday, Sept. 2, at Strasburg Union Church in Strasburg, Missouri. Visitation will be 6:30-8 p.m. Tuesday, Sept. 1, at Ben Cast & Son-Wood Funeral Home in Holden, Missouri. Burial will be at Kingsville Cemetery.
Dr. John Clark will officiate and pallbearers will be Mark Stever, Scott Stever, Jake Stever, Dustin Stout, Mike Andreas, and Kevin Coleman.
Martha was born Jan. 9, 1964, in Warrensburg, Missouri, to Lloyd L. Stever and Lovara Jane (Barron) Stever. She graduated from Kingsville High School with the class of 1982 and CMSU with a Bachelor of Science degree in business in 1986.
She was a manger for Rex Spencer Equipment Company in Belton, Missouri, for over 27 years.
Martha was a member of the Strasburg Union Church where she was church treasurer and pianist, a member and past president of the Kingsville School Board, and a loyal worker for the Kingsville Recreation Club. Martha enjoyed working with her flowers, crafts and Hallmark collection.
She is survived by one son, Zachariah Taylor Bush (Kaitlin); one grandson, Matthew Lloyd Bush; her parents, Lloyd and Lovara Stever, of Kinsgville; brothers, Mark Stever, of Kingsville; and Scott Stever (Sheri), of Pleasant Hill, Missouri. She is also survived by nephews Jake Stever (Audrey) and Ben Stever, nieces Jessica Stever and Erin Stever, great-niece Anna Stever, and extended family.

Memorial contributions are suggested to the Strasburg Union Church and Kingsville Recreation Club.
Services under the direction of Ben Cast & Son-Wood Funeral Home in Holden.