Jason Elbert Miller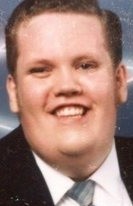 Jason Elbert Miller, 44, of Higginsville, Missouri, died Tuesday, July 21, at his home.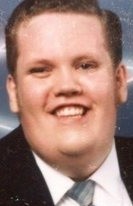 Funeral services will be 2 p.m. Friday, July 24, at Salem United Church of Christ in Higginsville with Pastor Tommy Faris officiating. Interment will follow in the Knob Noster Cemetery.
The family will receive friends from 1-2 p.m. Friday at the church.
Jason was born July 20, 1971, in Kansas City, the son of Robert W. and Donna J. (Doty) Miller. He was raised in Kansas City, having graduated from Winnetonka High School. He graduated from the University of Missouri with a Bachelor of Science degree in meteorology. Jason was a custodian at Lexington Care Center at one time. Later, he did custodial work at University of Central Missouri in Warrensburg. He was a member of the Moose Lodge in Lexington. He also loved fishing and bowling.
Survivors include his father, Robert Miller, of Higginsville; stepbrother, Michael Gulling and wife, Linda, of Butler, Missouri; and two stepsisters, Lynn Cox and husband, Mike, of Huntsville, Alabama; and Kelly Vescovo, of Kansas City, Missouri. He was preceded in death by his mother, Donna; paternal grandparents, Everett and Lorene Miller; maternal grandparents, Albert and Berniece Doty; and uncle, Charles Miller.
Arrangements entrusted to Williams Funeral Chapel in Warrensburg. Online condolences may be left at www.williamsfuneralchapel.net.