Dorothy Louise Preston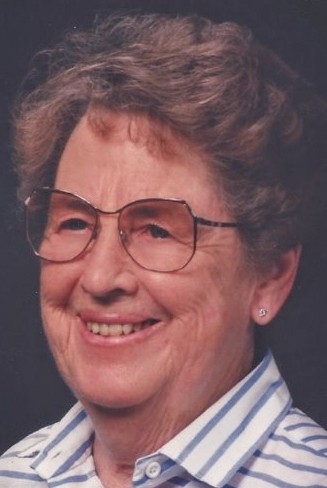 Dorothy Louise Preston, 97, of Warrensburg, Missouri, died July 13, at Country Club Care Center.


Funeral services will be held at 10 a.m. Wednesday, July 22, at Sweeney-Phillips & Holdren Funeral Home in Warrensburg with the Rev. Louie Lowe officiating and visitation beginning at 9 a.m.
Interment will be at 3 p.m. at Miriam Cemetery in Maryville, Missouri.
She was born March 29, 1918, to James and Cora Woodburn, of Maryville. She attended Northwest Missouri State University while simultaneously caring for her ailing parents and her youngest sibling.
She married Clifford Bailey and moved frequently as he served in the military. Widowed in 1953, she settled in Warrensburg, where she was employed as office manager for Dr. T. Reed Maxson for many years until his retirement. Dorothy married Wilmer Preston, of Warrensburg, in 1975. He preceded her in death on Oct. 29, 2005. She took a very active and meaningful role in her nieces' lives and enjoyed gardening and traveling. Her genuine interest in others, good sense of humor, and positive outlook endured throughout her life, and she is remembered by friends and family for these traits. Dorothy was a member of the First United Methodist Church of Warrensburg.
Dorothy is survived by nieces Susan Witherspoon and Janet Kapusta and her husband, Mario Kapusta; great-niece, Alyssa Kapusta; and great-nephew, Nicholas Kapusta.
Dorothy is preceded in death by James Woodburn, Maurice Woodburn, Clifford Bailey, Wilmer Preston and Elaine Witherspoon.
In lieu of flowers, the family suggests contributions be made to The Asthma and Allergy Foundation of America and can be left in care of the funeral home.