Gregory Allen Barkwell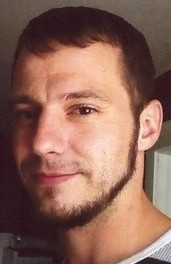 Gregory Allen Barkwell, 28, of Warrensburg, Missouri, formerly of Eldon, died Sunday, July 5, near Lowry City.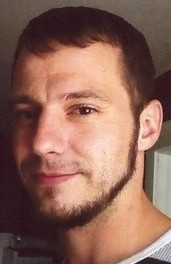 Funeral services will be 2 p.m. Saturday, July 11, at Williams Funeral Chapel in Warrensburg with Pastor Eddie Gladback of New Horizon Church in Eldon officiating. Interment will follow in the Centerview Cemetery. Pallbearers will be Jeff Altman, Paul Beatty, Jimmy Collins, Gary Jacob Collins, Bryan Barkwell and Christopher Barkwell.
The family will receive friends from 6-8 p.m. Friday at the funeral chapel.
Gregory was born June 27, 1987, in Kansas City, the son of Patrick L. and Kathy A. (Collins) Barkwell. He lived in Liberty until moving with his family to the Lowry City area in 2000. He graduated from Lakeland School near Deepwater. Greg was employed at a general store and restaurants in Lowry City prior to residing in the Eldon area for the past two and a half years. He had just recently moved to Warrensburg.
Survivors include his mother and stepfather, Kathy and Ronald "Red" Brookshier, of Warrensburg; father, Patrick Barkwell, of Independence, Missouri; brother, Patrick Barkwell, of Sedalia, Missouri; and paternal grandmother, Sue Alumbaugh, of Wisconsin Rapids, Wisconsin. He was preceded in death by his maternal grandparents, Catherine and Raymond Schmidt, and paternal grandfather, Bernard Barkwell.

Online condolences may be left at www.williamsfuneralchapel.net.