Marie Katherine Cox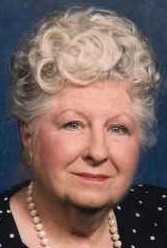 Marie Katherine Cox, 92, of Independence, Missouri, formerly of Pittsville, Missouri, died Sunday, June 21, at her home.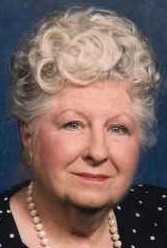 Funeral services will be 10:30 a.m. Saturday, June 27, at Grace Pentecostal Church in Kingsville with the Rev. Gary Hackett officiating. Interment will follow in Pisgah Cemetery, north of Chilhowee. Pallbearers will be David Hackett, Mark Hackett, Jerry Hackett, Steve Hackett, Rob Hackett and Jeff Weaver.
The family will receive friends from 6-8 p.m. Friday at Williams Funeral Chapel in Holden.
Marie was born Jan. 17, 1923, in Moorehead, Kansas, the daughter of Archie and Mamie (Locke) Bircher. She graduated from Labette County Community High School. She was united in marriage to Stanley K. Cox on May 28, 1955, in Parsons, Kansas. The couple made their home north of Odessa for 18 years prior to moving to Pittsville in 1991. They had resided in Independence since 1991. Marie was a member of Grace Pentecostal Church in Blue Springs from 1958 until the mid 1980s. She was a member of Grace Pentecostal Church, north of Kingsville, for the past several years. She thoroughly loved creating lesson plans for her Sunday school children.
Survivors include her husband, Stanley; son, Ira "Sanford" Johnston, of Orrick, Missouri; two sons-in-law, David Hackett, of Pittsville; and Ed Brown, of Buckner, Missouri; sister, Fayrene Brownewell, of Mound Valley, Kansas; 11 grandchildren, 41 great-grandchildren, 21 great-great-grandchildren with two more on the way, and several nieces and nephews. She was preceded in death by two daughters, Rose Marie Hackett and Dora Mae Brown and her sister, June Welch.

Online condolences may be left at www.williamsfuneralchapel.net.