Marianne Parker Richards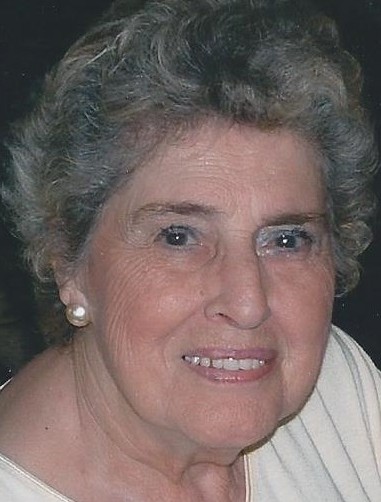 Marianne Parker Richards, 93, died June 4 at Country Club Care Center where she had been a resident since December 2008.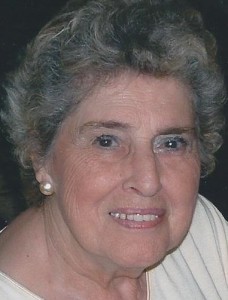 Memorial services will be held at 10:30 a.m. Monday, June 15, at the First Christian Church in Warrensburg with Pastor Jerry Basye officiating, and burial will follow at Sunset Hill Cemetery.
She was born Aug. 4, 1921, to Ada Campbell Parker and Marion Parker of Johnson County, Missouri. Her early years were living on the family farm 10 miles north of Warrensburg, until her father moved to Warrensburg to enable her to attend the public school system. In 1939, she graduated from high school and in May the following month her mother died after several months of illness. She attended Central Missouri State Teachers' College in 1940 and 1941. It was then she met a young man who offered to carry her books and a romance soon began to blossom.
In March 1942, she married that young man who was Burton A.  Richards Jr. Burton and Marianne had two children, a daughter and a son. But in 1963 their family grew by three more children. These children's parents had been their best friends during Burton's Army service and they had agreed if anything ever happened to them, Marianne and Burton would rear these children.
She was a faithful member of the First Christian Church for many years. She sang in the choir, taught Sunday school, took an active role in church affairs and also served and a deaconess and elder. She survived cancer twice, and was often asked to work with Reach for Recovery. She was a hospital volunteer for many years, and was often recognized by patients who had known her as a child or knew her family. Those kinds of connections always were a bright spot for her as well as a diversion for the patient who wanted to reminisce. Her favorite hobby was playing bridge as well as duplicate bridge.
She is survived by her daughter, Sharon R Miller, of Thomasville, Georgia; son, Burton A Richards III (Bart) (Shelley), of Loveland, Colorado; brother, James C. Parker, (Virginia), of Oxnard, California; daughter, Nicki Rippeteau M.D., of Independence, Missouri; daughter, Linda Sill (Steve), of New Braunfels, Texas; and son, Walter Rippeteau, of Warrensburg; and seven grandchildren.
She was preceded in death by her father, Marion F. Parker, in 1972, her mother, Ada Campbell Parker, in 1939, and her husband, Burton, in 1994.
In lieu of flowers, the family requests donations to be made to the First Christian Church in Warrensburg and can be left in care of  Sweeney-Phillips & Holdren Funeral Home in Warrensburg.