Virginia H. Bradfield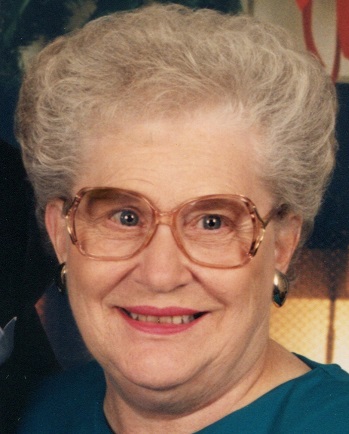 Virginia H. Bradfield, 86, of Warrensburg, Missouri, formerly of Leeton, Missouri, died Saturday, June 6, at the Country Club Care Center in Warrensburg.


Funeral services will be held at 11 a.m. Wednesday, June 10, at Sweeney-Phillips & Holdren Funeral Home in Warrensburg with Pastor Chris Emerson officiating.
The family will receive friends from 10 a.m. until service time at the funeral home.
Interment will follow at Mineral Creek Cemetery in Leeton.
She was born Nov. 22, 1928, in Evansville, Illinois, the daughter of Roy and Violet (Burford) Long.
She was united in marriage to Leroy Bradfield on Sept. 18, 1949, at the First Baptist Church in Warrensburg.
Virginia was a graduate of Warrensburg High School and was a member of the First Baptist Church in Leeton where she taught Sunday school for many years. She was the postmaster in Leeton for 12 years retiring in 1989.
Virginia is survived by one son, Richard Bradfield, and wife, Jill Annette St. James, of Shawnee, Kansas; four grandchildren, Tiffany Qualls and Tabitha Sharp of Pampa, Texas, Talyla Wells, of Amarillo, Texas, and Rebecca Bradwell, of Lenexa, Kansas; and nine great-grandchildren.
She was preceded in death by her husband, her parents, one daughter, Linda Lane, and one sister, Fredonia Cox.

Memorial contributions are suggested to the First Baptist Church of Leeton and may be left in care of the funeral home.