James Dale Brockmeier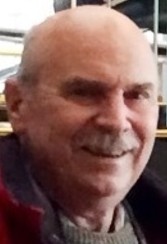 James Dale Brockmeier, 69, of Warrensburg, Missouri, died Tuesday, May 26, at Western Missouri Medical Center in Warrensburg.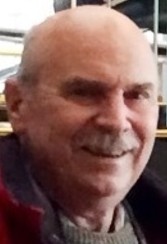 James was born April 18, 1946, in Denver, Colorado, the son of Elmer M. and Betty (Schmelzle) Brockmeier. He graduated from Ruskin High School in Kansas City. He received his Bachelor of Science degree in electrical engineering at Rolla University. He was united in marriage to Suzanne Stevens in November 1972 in Kansas City. James served in the United State Air Force from 1981 to 1984. During this time, he received his master's degree in business management at the University of Arkansas in Fayetteville. Later, the couple moved to Warrensburg and he became a civilian engineer with the Department of Defense. He retired in 2010. James was a member of National Rifle Association and his other passion was restoring antique cars.
Survivors include his wife, Suzanne; daughter, Victoria Brockmeier, of Buffalo, New York; son, Jonathan Brockmeier and wife, Nailya, of Arlington, Virginia; grandson, Erik Brockmeier; parents, Elmer and Betty Brockmeier, of Kansas City, Missouri; sister, Carol Cockrum and husband, Art, of Santa Barbara, California; two brothers, William Brockmeier and wife, Dawn, of Bulverde, Texas; and Robert Brockmeier and wife, Diane, of St. Louis; and several nieces and nephews.
Funeral Services were Friday, May 29, at Williams Funeral Chapel in Warrensburg with the Rev. Sid Tiller of Northside Christian Church officiating. Interment followed in the Missouri State Veterans Cemetery in Higginsville with graveside military honors provided by Warrensburg Veterans of Foreign Wars, Post 2513, and American Legion, Post 131.
Memorial contributions are suggested to the Mayo Clinic in care of the funeral chapel. Online condolences may be left at www.williamsfuneralchapel.net.