Joseph Edward Nesbit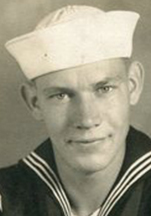 Joseph Edward Nesbit, 88, of Warrensburg, Missouri, died Tuesday, May 19, at Ridge Crest Nursing Center in Warrensburg.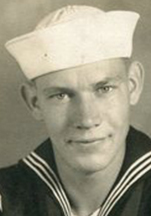 Funeral services will be 10 a.m. Saturday, May 23, at Williams Funeral Chapel in Warrensburg with Chaplain Nancy Lane of Crossroads Hospice officiating. Interment will follow in Warrensburg Memorial Gardens with military graveside honors provided by United States Navy Honor Guard. Pallbearers will be Michael Streeter, Dale Streeter, John Renfrow, Leonard Conner III, Bub Slinkard and Roger Slinkard.
The family will receive friends from 6-8 p.m. Friday at the funeral chapel.
Joseph was born Sept. 13, 1926, in St. Louis, the son of Robert and Eula M. (Jackson) Nesbit. He spent the majority of his youth in St. Louis. He served in the United States Navy during World War II. Joe was united in marriage to Betty Lou Slinkard in February 1950 in Jackson, Missouri. The couple raised their family in Merriam, Kansas. During this time, he was employed with Guston-Bacon Fiberglass in Fairfax. Later, he was a custodian with Shawnee Mission School District. Joseph and Betty eventually moved to Chilhowee and he worked on a hog farm for a couple of years. He had resided in Warrensburg for the past several years.
Survivors include three daughters, Betty Jo Streeter, of Independence, Missouri; Sharon Renfrow and husband, David, of Warrensburg; and Etta Mae Nesbit, of Winfield, Kansas; two sisters, Carol Anne Parker, of Sayetteville, North Carolina; and Dorothy Gonna, of Desloge, Missouri; nine grandchildren; 18 great-grandchildren; and five great-great-grandchildren. He was preceded in death by his wife, Betty, and a daughter, Ruth Keightley.
Online condolences may be left at www.williamsfuneralchapel.net.