Mary J. Wilson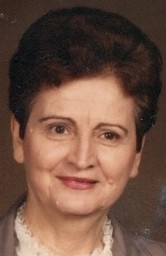 Mary J. Wilson, 88, of Warrensburg, Missouri, died Sunday, May 3, at Warrensburg Manor Care Center.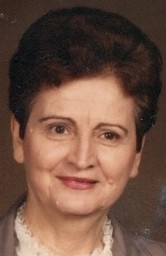 Graveside services will be held at 11:30 a.m. Thursday, May 7, at Warrensburg Memorial Gardens Cemetery with the Rev. Louie Lowe officiating.
The family will receive friends from 10 to 11 a.m. Thursday at Sweeney-Phillips and Holdren Funeral Home in Warrensburg.
She was born Jan. 15, 1927, in Bunceton, Missouri, the daughter of Tom and Georgia (Hutchinson) Nelson.
She was united in marriage to Roy F. Wilson on Aug. 29, 1947. He preceded her in death on March 31, 1986.
Mary worked as an executive secretary during her career for the Warrensburg Chamber of Commerce where she received the chamber's "Citizen of the Month" award. She also worked as a secretary for Johnson County Community Action Agency, was a director of the Missouri Valley Human Resource Development Corporation, and was a secretary for Dr. M.K. Shridharani and Dr. J.B. Astik's office. Mary was a former Sunday school teacher at the First Baptist Church in Warrensburg, a 4-H group leader, a camp counselor and a past president of the Warrensburg Auxiliary and VFW.
Mary is survived by two children, Curtis Wilson and wife, Ann, of Knob Noster; and Lynn Wilson and husband, Larry, of Warrensburg; one sister, Helen Reichert, of Grain Valley, Missouri; three grandchildren, Hallie Wilson, of Knob Noster, Larry Wilson, of Warrensburg, and Robert Wilson, of Leeton, Missouri; six great-grandchildren and several nieces and nephews.
She was also preceded in death by her parents and one brother, Tom R. Nelson.
Memorial contributions are suggested to the Show Me Christian Youth Home and can be left in care of the funeral home.