Betty Jane Harms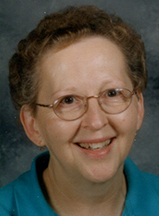 Betty Jane Harms, 70, of Knob Noster, Missouri, died Saturday, May 2, surrounded by her husband and children at her bedside.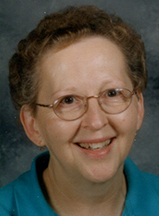 Funeral services will be held at 3 p.m. Wednesday, May 6, at Bethlehem Lutheran Church in Warrensburg with Pastor Walter Snyder officiating. Pallbearers will be Bill Storck, Elmer Storck, Gary Galloway, Larry Boosinger, Richard Brant and Curtis Halliburton.
Interment will follow at Knob Noster Cemetery.
The family will receive friends from 6 to 8 p.m. Tuesday, May 5, at Sweeney-Phillips and Holdren Funeral Home in Warrensburg.
She was born Oct. 7, 1944, in Sedalia, Missouri, the daughter of Willie and Evelyn (Tebbenkamp) Storck.
She was united in marriage to Roger Harms on Jan. 14, 1968, at the Bethlehem Lutheran Church in Warrensburg, Missouri.
Betty was baptized Dec. 3, 1944. Roger and Betty were both confirmed into the Immanuel Lutheran Church in Brinkville near Knob Noster on March 30, 1958. After getting married, Roger and Betty lived in Knob Noster and raised their four children. She attended Knob Noster schools and lived her life in Johnson County, Missouri. Betty served her community throughout her life and retired as cafeteria manager of the Knob Noster Middle School. She truly enjoyed sharing large family meals with her children and grandchildren.
Betty is survived by her husband, Roger; her children, Michael Fuller and wife, Sandra, of Wichita, Kansas; Steve Harms, Debbie Hagle and husband, Luke, and Scott Harms, all of Knob Noster; two brothers, Bill Storck and wife, Shirley, and Elmer Storck and wife, Margie, all of Knob Noster; and seven grandchildren.
She was preceded in death by her parents.

Memorial contributions are suggested to Johnson County Hospice or Bethlehem Lutheran Church and both can be left in care of the funeral home.