Gwendolyn L. Clarence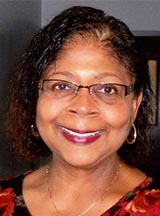 Gwendolyn L. Clarence, 66, of Knob Noster, Missouri, died Wednesday, April 22, at Bothwell Regional Health Center in Sedalia, Missouri.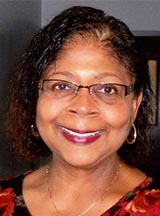 Funeral services will be held at 1 p.m. Wednesday, April 29, at Charity Christian Revival Center Church in Knob Noster with Apostle Willie Shields officiating, and visitation services beginning at 11:30 a.m. Pallbearers will be Robert Wesley McCraw, Abner "Buddy" McCraw, Melvin Clarence, Mark Carter, Reginald Nelson, Quintus Hampton, Allen McCraw and Quintellis Darden.
Interment will follow at the Missouri State Veterans Cemetery in Higginsville, Missouri. Immediately following the interment there will be a gathering at the Charity Christian Revival Center in Knob Noster from 5 to 7:30 p.m.
She was born Feb. 22, 1949, in Houston, Texas, the daughter of Frank Barker and Mildred (Palmer) McCraw.
Gwen graduated from Phyllis Wheatley high school in Houston, class of 1967. She then attended Texas Southern University in Houston for three years. She was united in marriage to James Clarence Jr. on July 24, 1971, in Houston. Shortly thereafter, James was reassigned to Vandenberg AFB and the couple moved to Lompoc, California. While stationed at Vandenberg AFB, Gwen worked for the Branch Exchange. In July 1980, the couple transferred to Whiteman AFB where Gwen started working at the Branch Exchange in the customer service department. She would later work for the Commissary and 351st Transportation Squadron. Gwen would go on to work for the 509th Bomb Wing, where she spent 12 years as an accounting budget technician. Prior to retirement on Feb. 28, 2014, she worked as a resource adviser for the Civil Engineering and Munitions Squadrons. In total, she spent more than 31 years working as a civil service employee.
Gwen is survived by husband, James, and son, Erwin Clarence, both of Knob Noster; mother, Mildred McCraw-Pollard, of Houston; two brothers, Robert Wesley and Abner McCraw, both of Houston; and four sisters, Linda Ford, Brenda Bingham and husband Larry, Yolanda Cunningham and husband Donald, and Diane Thomas and husband Vincent, all of Houston; and a host of other family members.
She was preceded in death by her father, Frank Barker McCraw Sr., and brother, Frank Barker McCraw Jr.

Flowers are welcomed. However, donations are suggested to the Charity Christian Revival Center Church Food Pantry and can be left in care of Sweeney-Phillips and Holdren Funeral Home in Warrensburg.