Jack E. Stockton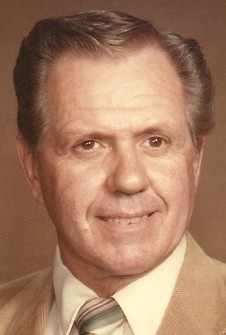 Jack E. Stockton, 86, of Higginsville, Missouri, died Thursday, April 9, at St. Luke's Hospital in Kansas City, Missouri.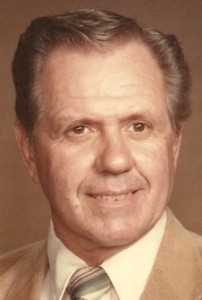 Funeral services will be held at 11:30 a.m. Tuesday, April 14, at Sweeney-Phillips and Holdren Funeral Home in Warrensburg with the Rev. Pete Beard officiating. Visitation services begin at 10 a.m. Pallbearers will be Larry Stockton, Scott Stockton, Joe Woodson, Lee Huffman, Floyd Treece and Dale Reynolds.
Interment will follow at the Missouri State Veterans Cemetery in Higginsville at 1 p.m. with full military honors provided.
He was born April 2, 1929, in Warrensburg, Missouri, the son of John and Laura Wilkening (Hunter) Stockton Sr.
He was united in marriage to Nellie Maxine Lacy on Dec. 17, 1954, in Higginsville. She preceded him in death on Dec. 1, 2006.
Jack was a graduate of Farmer High School, class of 1947. He joined U.S. Army and served during the Korean War. After his military career, he worked as a welder for General Motors for several years. Jack later worked as a real estate salesman in the Warrensburg area for many years as well as farming and loved working with his horses. He was known for having a very strong work ethic and loved spending time with his family and grandchildren. Jack was a member of the VFW Post 100 in Independence, Missouri, and the American Legion Post 131 in Warrensburg.
Jack is survived by his companion, Alberta Grandestaff, of the home; one son, Ronald Stockton, of Raytown, Missouri; three daughters, Linda Day Robertson of Ringling, Oklahoma; Cynthia Anne Stockton, of Las Vegas; and Teresa Lynn Stockton, of Sweet Springs, Missouri; one brother, Gerald Stockton, of Warrensburg; six grandchildren, Ardie Lee Huffman, Rheanna Huffman, Aaron Robertson, Lisa Marie Robertson, Joseph Lee Ryan Woodson and Dakota Michael Maxson; and 10 great-grandchildren.
He was preceded in death by parents, one grandson, Ronald Wayne Huffman, and two brothers, John H. Stockton Jr. and Wendell Stockton.
Memorial contributions are suggested to the American Lung Association and can be left at the funeral home.