Peggy N. Farmer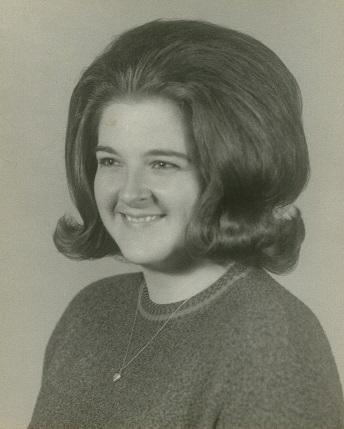 Peggy N. Farmer, 61, of Windsor, Missouri, formerly of Warrensburg, Missouri, died Monday, April 6, at St. Joseph Medical Center in Kansas City, Missouri.


Funeral services will be held at 2 p.m. Friday, April 10, at Sweeney-Phillips and Holden Funeral Home in Warrensburg, Missouri, with Reverend Pete Beard officiating. Pallbearers will be Brent Wilckens, Tim Dempsey, Kelly Dempsey, Robert Dempsey, Travis Kiral and Alex Martin.
Interment will follow at Greer Cemetery north of Leeton, Missouri.
She was born December 7, 1953, in Warrensburg, Missouri, the daughter of George A. and Muriel N. (Kanoy) Beard.
On June 23, 1986, she was united in marriage to Lowell "Dean" Farmer in Warrensburg, Missouri.
Peggy graduated from Warrensburg High School Class of 1972.  She worked for Unitog for more than 20 years as a Night Supervisor.  Peggy later went on to open her own embroidery business "Gotinu Embroidery" and enjoyed every minute until she became ill in 2004.  Peggy loved spending time with her family and friends, gardening, fishing, baking, quilting and playing cards.  She always strived for family togetherness, traditions and always had an ear for anyone.  Peggy will be missed greatly by everyone but her memory will be in our hearts forever.
Peggy is survived by her husband Dean; five stepdaughters, Cindy Verebelyi and husband Joe of Sedona, Arizona, Janet Eiskina and husband Vic of Warrensburg, Missouri, Connie Martin and husband Mike of Lee's Summit, Missouri, Mary Skidmore and husband Randy of Slater, Missouri, and Kelly Sutton and husband J.R. of Stanley, Kansas; two sisters, Jane Wilckens and husband Wayne of Warrensburg, Missouri, and Connie Wray and husband Dave of Holden, Missouri; eight grandchildren, four great-grandchildren and numerous nieces and nephews.
She was preceded in death by her parents and one grandson, Matthew Eiskina in 2000.
Memorial contributions are suggested to the Peggy Farmer Memorial Fund with checks made payable to Dean Farmer and can be left in care of the funeral home.