Vernon Radus Sullins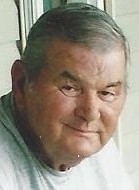 Vernon Radus Sullins died on Wednesday April 7 with his entire family by his side at the University of Missouri Medical Center in Columbia.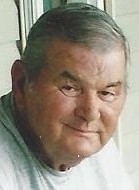 A celebration of Vernon's life will be held at 11 a.m. Saturday, April 11, at Grover Park Baptist Church in Warrensburg with Dr. Randall S. Neal officiating.
Private burial will be held at a later date in Witts Springs, Arkansas.
The family will receive friends from 9:30 a.m. until service time Saturday at the church.
He was born in 1936 in Witts Springs, Arkansas, and soon became a friend to everyone he met.
Vernon first learned the meaning of hard work on a small farm in Arkansas. His father moved their family to Chilhowee, Missouri, where he excelled in school and basketball. Upon graduation, Vernon took a job with a prominent retailer, Woolworth, in St. Louis and launched his career in management. He quickly learned that as a manager of people, the key to success is building relationships with those you work with and then leading them.
Vernon's career took him to different stores across Missouri, Tennessee, Mississippi and Louisiana. While managing a store in Memphis, he hired a young woman from Tennessee to run the candy counter. They quickly became close and began dating secretively because doing so was against company policy. Three months later they were married and their life journey together began.
Moving every eight months from store to store, Vernon was soon promoted to run a flagship Woolco store in New Orleans. However, the lure of small-town life as well as his desire to be closer to family called him home to Missouri. The family packed their belongings and returned to Chilhowee to live on an 80-acre farm and to be near the people he loved. After years of moving, he was home at last.
A new retail store, TG&Y, announced it would be opening in Warrensburg and Vernon joined their management team. He was quickly promoted to store manager where for the next 16 years Vernon learned everyone's name in town, employing hundreds of people and giving them their start. Many of them moved on to different careers and Vernon was always proud to be a part of their lives. Most of his former employees still keep in touch to this day.
Although he loved working in retail, being a part of the community and helping people was his love and spending time on the farm was his passion.  For the remainder of his life, Vernon loved tinkering on fences, tending to his cattle and driving his old tractor. He would begin his days sitting on the back porch with a cup of coffee and spending time with friends and neighbors who would stop by to drop off a jar of jam, maybe a few apples, and just to say hello. Both young and old would sit and share memories. To his family's surprise, this happened almost daily.
Vernon is survived by his candy county girlfriend and wife of 58 years, Barbara Sullins; his daughter, Vickie (Steve) Rogers, of Warrensburg; son, Keith (Valerie) Sullins, of Houston, Texas; daughter, Susan (Jay) Johnson, of Hannibal, Missouri; and son, John (Seth) Sullins, of Columbia, Missouri. He is also survived by his brother Glen (Beverly) Sullins, Leeton, Missouri; Thurman (Caroline) Sullins, Leeton; and sister, Lavern (Dale) McKenzie, Gladstone, Missouri. His legacy will continue through the lives of his seven grandchildren and 10 great-grandchildren.
In lieu of flowers, the family would prefer a small donation to support the building fund of Vernon's favorite hangout, Grover Park Baptist Church in Warrensburg and may be left in care of Sweeney-Phillips and Holdren Funeral Home in Warrensburg.
Please join Vernon's family and friends on Saturday as we share a cup of coffee and celebrate his life by telling stories about the good times you spent with him.