Diane L. Tacke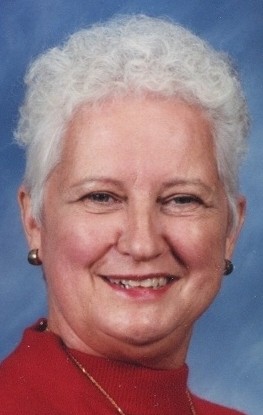 Diane L. Tacke, 78, of Raytown, Missouri, died Wednesday, March 18, at Research Medical Center in Kansas City, Missouri.


Funeral services will be held at 11 a.m. Monday, March 23, at Sweeney-Phillips and Holdren Funeral Home in Warrensburg, with Pastor Bill LaMora and Pastor Margaret Banks officiating. Visitation services will begin at 10 a.m. Pallbearers will be Brian Morley, Doug Wanashko, Craig Stevens, Charlie McVey, Eugene "Tiny" Lockard and Pete Montgomery. Honorary pallbearers will be Jeff Marr, Garod Marr, Mike Epperson, John Pfeffer, Harold Finke and Howard Finke.
Interment will follow at Sunset Hill Cemetery.
She was born Feb. 8, 1937, in Warrensburg, Missouri, the daughter of Marvin and Clarice Roberta (Doak) Montgomery.
She was united in marriage to Melvin Tacke on July 28, 1962, at the First Baptist Church in Warrensburg.
Diane was a graduate of Warrensburg High School, class of 1955. She then attended and received her teaching degree from Central Missouri State College in 1958. Diane taught second grade, first grade, and finally kindergarten students in Raytown where she retired after 30 years of service. She was a member of the First Baptist Church in Warrensburg. Diane attended One Spirit United Methodist Church in Raytown and was very active in the United Methodist Women and a member of the Spofford Auxiliary. She was also very active in mission work, was a member of Pioneer Sunday School class and was active in other church functions.
Diane is survived by her husband, Melvin, of Raytown; three sisters, LaVonne Montgomery, of Raymore, Missouri; Mary Geane Morley, of Belton, Missouri; and Carlene Mease, of Nixa, Missouri; one cousin, Judy Berry and husband, Richard, of Brownfield, Texas; two nephews, Brian Morley and Doug Wanashko; two nieces, Gina Stevens and Julie Vandaveer; and several other nieces, nephews and friends.
She was preceded in death by her parents and one brother, Larry Doak Wanashko.
Memorial contributions are suggested to the American Cancer Society or Children's Mercy Hospital in Kansas City and both can be left in care of the funeral home.