Kenneth Tyler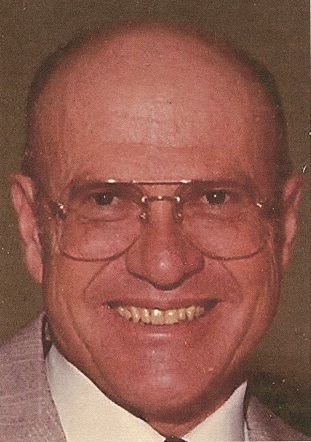 Kenneth Tyler, 90, of Warrensburg, Missouri, died Tuesday, March 3, at the Country Club Care Center.


Funeral services will be held at 10 a.m. Saturday, March 7, at Sweeney-Phillips and Holdren Funeral Home in Warrensburg with the Rev. Todd Griffith officiating. Pallbearers will be Brent Northcutt, Jeff Wilson, Michael Hunter, Kevin Wilson, Rondal Hunter and Richard Bruce.
Interment will follow Sunset Hill Cemetery.
The family will receive friends from 9 a.m. until service time Saturday at the funeral home.
He was born June 23, 1924, in Warrensburg, the son of Ercell Ellis and Lena Pearl (Welborn) Tyler.
He was united in marriage to Hazel Lynn Wyatt on Oct. 2, 1948, in Warrensburg. She preceded him in death on May 4, 1978. He was united in marriage to Alta Wilson Hunter on Jan. 25, 1979, in Kansas City, Missouri. She preceded him in death on Feb. 19, 2015.
Kenneth was a graduate of Warrensburg College High School, class of 1943. He was a World War II veteran. Kenneth was a mail carrier for 31 years in the Warrensburg area. He was a member of the Mt. Zion Baptist Church. Kenneth enjoyed country music, nice cars and spending time with his family.
Kenneth is survived by one daughter, Karen Homoly and husband, Clarke; one step-son, Freddie Hunter and wife, Betty, all of Warrensburg; six grandchildren, Brent Northcutt; Michael Hunter and wife, Sherry; Steve Hunter and wife, Angie; Rondal Hunter and wife, Laura; Richard Bruce and wife, Lori; Rafael Maxson and husband, Tris; 10 great-grandchildren and many nieces and nephews.
He was also preceded in death by his parents and two sisters, Jane Scott and Norma Reimer.
Memorial contributions are suggested to the Mt. Zion Baptist Church or the Warrensburg Senior Center and both can be left in care of the funeral home.