Betty J. Fields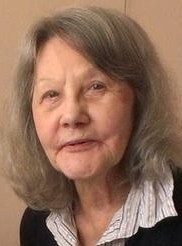 Betty J. Fields, 87, of Leeton, Missouri, died Sunday, March 1, at Western Missouri Medical Center in Warrensburg.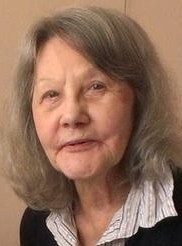 Betty was born Sept. 2, 1927, in Buffalo, New York, one of 10 children to Alonzo and Mable (Hunter) Folts. She was raised in Buffalo. She married Dan Boide in 1948 in Buffalo. The couple retired to Arizona in November of 1979. Betty later married Raymond Fields in Mesa, Arizona. She moved to Leeton in 1991. She loved animals, especially her dog, Sam. She also loved dancing.
Survivors include her daughter, Joanne Bond and husband, Rusty, of Warrensburg; son, Daniel Boide and wife, Amanda, of Johnson City, Tennessee; two brothers, Roger Folts and wife, Rosalie; and Richard Folts, all of Buffalo, New York; four grandchildren, Daniel Boide Jr., of Johnson City; Robert Lipinczyk and wife, Stacy, of Tucson, Arizona; Kevin Brown and Jaclyn Brown, both of Warrensburg; great-granddaughter, Kinley Marie Lipinczyk and several nieces and nephews. She was preceded in death by three sisters and six brothers.
Graveside Services will be at 2 p.m. Friday, March 6, at Mineral Creek Cemetery in Leeton with Pastor Marvin Miller officiating.
Arrangements entrusted to Williams Funeral Chapel in Warrensburg.
Online condolences may be left at www.williamsfuneralchapel.net.