Julia "Fay" Alvis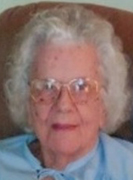 Julia "Fay" Alvis, 91, of Warrensburg, Missouri, formerly of the Knob Noster area, died Saturday, Feb. 21, at Four Seasons Living Center in Sedalia.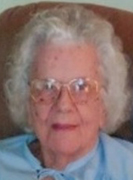 Fay was born July 29, 1923, in Morgan County, Missouri, near Stover. She was united in marriage to Emory "Edgar" Alvis in December 1939 in Warrensburg. The couple resided in the Knob Noster area for many years. She moved to Warrensburg in September of 1985.
She is survived by her son, James Alvis, and daughter, Wilma Alvis, both of Warrensburg; and numerous nieces and nephews. She was preceded in death by her husband, Edgar, in 1985 and her son, Kenneth, in 1962.
Interment will be 2 p.m. Thursday, Feb. 26 at the Knob Noster Cemetery.
The family will receive friends from 6-8 p.m. Wednesday at Williams Funeral Chapel in Warrensburg.
Online condolences may be left at www.williamsfuneralchapel.net.