Lloyd "Vern" Rogers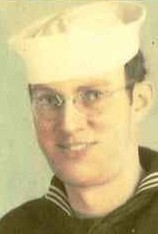 Lloyd "Vern" Rogers, 86, of Centerview, Missouri, died Tuesday, Jan. 27, at the Warrensburg Veterans Home.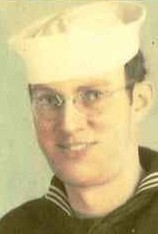 Funeral services will be 2 p.m. Saturday, Jan. 31 at the Warrensburg Veterans Home with Pastor Duane Rogers officiating. Interment will follow at the Fairview Cemetery, north of Holden, with military honors being provided by Veterans of Foreign Wars, Memorial Post 5844, Munday-Hancock Post 90, American Legion and United States Navy Honor Guard.
The family will receive friends from 1-2 p.m. Saturday at the Warrensburg Veterans Home.
Vern was born Aug. 24, 1928, in Opheim, Montana, the son of Webster P. Rogers and Lucina Emma (Ryan) Rogers. His family homesteaded in Montana and farmed back and forth between Montana and Missouri for several years. He enlisted in the United States Navy and served during the Korean War. Vern was united in marriage to Barbara Joan Jackson on Jan. 27, 1951, in Yuma, Arizona. In 1952, the couple moved to Independence. While living in Independence, he worked at the Standard Oil Refinery. In the 1960, they moved to their farm near Centerview. Shortly after, Vern went to work for Ford Motor Company in Claycomo. He retired in 1989 after 30 years of service. He was a 25-year member of the American Legion. He was also a member of United Auto Workers, Local No. 249.
Survivors include five children, Denise "Dee" Zook and husband, Marty, of Warrensburg, Missouri; Jo Anne Gitchell and husband, Robert, of Camdenton, Missouri; Mark Rogers and wife, Sherri, of Lee''s Summit, Missouri; Ivan Rogers and wife, Nancy, of Warrensburg; and Paul Rogers, of Holden, Missouri; sister, Ada Mae McDole, of Independence; eight grandchildren, Kristen Gitchell, Candy Cook, Russ Grantham and wife, Larissa; Mandi Rogers, Sarah Rogers, Matthew Rogers, Amanda Corbett and Stephanie Rogers; four great-grandchildren and numerous nieces and nephews.
He was preceded in death by his wife, Barbara, on March 21, 2008; infant granddaughter, Alicia Christine Rogers; three brothers, Earl, Marion and Neal Rogers; and five sisters, Myrtle Vick, Phyllis Vick, Laura Belcher, Doris Gard and Shirley Foreman.
Memorial contributions are suggested to the Warrensburg Veterans Home in care of Williams Funeral Chapel in Warrensburg.
Online condolences may be left at www.williamsfuneralchapel.net.