Justine Flach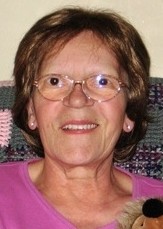 Justine Flach, 72, of Warrensburg, Missouri, died Thursday, Dec. 18, at her residence.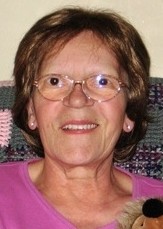 Funeral services will be 10:30 a.m. Monday, Dec. 22, at Williams Funeral Chapel in Warrensburg with Father Joseph Miller, C.P.P.S. of Sacred Heart Catholic Church, officiating. Interment will follow in Sunset Hill Cemetery in Warrensburg.
The family will receive friends from 6-8 p.m. Sunday at the funeral chapel.
Justine was born Oct. 19, 1942, in Rodange, Luxembourg, the daughter of Nicholas and Lucie (Goedert) Schrank. She met her husband, Raymond, in Luxembourg while he was stationed in France. The couple was united in marriage on March 20, 1967, in Luxembourg. Her husband''s military career took them all over the world. They made their home in Turkey, Klamath Falls, Oregon and Biloxi, Mississippi. Later, when Raymond was stationed in Vietnam, Justine returned to Rodange with their children to spend time with her family. They would eventually reside in Las Vegas, Nevada, and Stuttgart, Germany. In 1979, when Ray was stationed at Whiteman Air Force Base, the couple made Warrensburg their home. Justine was a member of Sacred Heart Catholic Church.
Survivors include her husband, Raymond; three sons, Raymond Andre Flach and wife, Nancy, of Palm Bay, Florida; Raymond Johnathon Terrance Flach and wife, Anita, of Blue Springs, Missouri; and Raymond Michael Lynn Flach and wife, April, of Hallsville, Missouri; two sisters, Lydie Kitte of Valdosta, Georgia; and Berti Useldinger-Schrank and husband, Jose, of Rodange, Luxembourg; two brothers, Andre Schrank of Rodange, Luxembourg; and Gilly Schrank and wife, Marie Louise, of Lamadelaine, Luxembourg; six grandchildren; one great-grandchild and numerous nieces and nephews.
She was preceded in death by both parents; three brothers, Dolly Schrank, Rudy Schrank and Lucien Schrank; sister, Yvette Mersch; and grandson, Noah Johnathon Micah Flach.
Online condolences may be left at www.williamsfuneralchapel.net.