Arnold Wilson "Arnie" O'Brien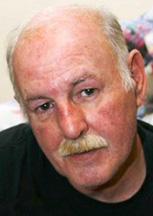 Arnold Wilson "Arnie" O'Brien, 69 of Knob Noster, Missouri, died Sunday, Dec. 7, at his residence.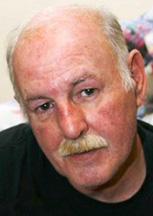 Memorial Services will be 7 p.m. Friday, Dec. 12, at Williams Funeral Chapel in Warrensburg with Chaplain Erich Kurz of Crossroads Hospice officiating. Military honors will be provided by Whiteman Air Force Base Honor Guard.
The family will receive friends from 6-7 p.m. Friday at the funeral home.
Arnold was born April 29, 1945, in Mobile, Alabama, the son of Arnold Wilson Lee Sr. and Anne LaVerne (Kittrell) Lee. He graduated from Bridgewater High School in Somerville, New Jersey. He enlisted in the United States Air Force and served two tours of duty in Vietnam.
He was discharged from active duty on September 30, 1983, following 20 years of service. Arnie was united in marriage to Terrie O. Fisher on June 20, 1970, in Elko, Nevada. He was a gunsmith by trade, which took him all over the United States. He was an avid poker player, especially Texas Hold'em. He enjoyed hunting. He was an abstract artist. Arnie also enjoyed going to garage sales and flea markets. He collected antiques throughout the years. He was a motorcycle enthusiast in years past.
Survivors include his wife, Terrie; daughter, Lisa O'Brien of Warrensburg, Missouri; son, Travis O'Brien and wife, Donna, of Independence, Missouri; sister, Susan Patterson and husband, Cole, of … Alabama; two half brothers, Joseph Michael O'Brien Jr. and wife, Tina, of Milford, N.J.; and Kevin O'Brien of Sedalia, Missouri; and six grandchildren, Kyle Sandeen, Tyler Sandeen, Vincent Batterbee, Travis O'Brien Jr., Tavon O'Brien and Taren O'Brien. He is also survived by several nieces and nephews. He was preceded in death by both parents and his stepfather, Joseph Michael O'Brien.
Online condolences may be left at www.williamsfuneralchapel.net.