Jimmie Ruth Melvin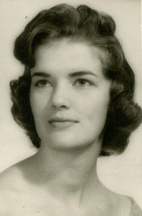 Jimmie Ruth Melvin, 75, died Nov. 18.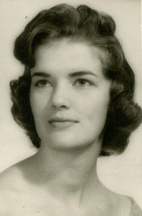 A celebration of Jimmie's life will be held from 2-4 p.m. Saturday, Nov. 22, at Sweeney-Phillips & Holdren Funeral Home in Warrensburg.
Cremation is planned and she will be buried in Bruce, Mississippi, on Nov. 28, after a memorial service.
Jimmie was born in Bruce, Mississippi, on Dec. 16, 1938. She attended Hinds Junior College and the University of Southern Mississippi, where she earned a degree in elementary education. She and her family moved to Warrensburg, Missouri, in 1966. Jimmie taught language arts at Knob Noster Middle School for 30 years until retirement in 1999.
She was a member of the Missouri State Teachers Association and the WD-40s, a retired teacher's organization.
Jimmie loved to sing. She was a member of the Warrensburg Community Chorus from its founding in 1973 to present. She was also an excellent bridge player. She was an American Contract Bridge League life master, and she was a member of the Warrensburg Duplicate Bridge League.
Jimmie was vibrant, smart, outgoing and witty. And she lived life to the fullest. After she retired, she traveled all around the globe with her friends, visiting countries in every part of the world.
Jimmie is survived by her sons, Steve and Greg, and her brother, Fred Hawkins.
She was preceded in death by her father, S.T. Hawkins; mother, Cleo Hawkins; and brother, Joe Will Hawkins.
Memorial contributions are suggested to the Warrensburg Community Chorus and can be left in care of the funeral home.